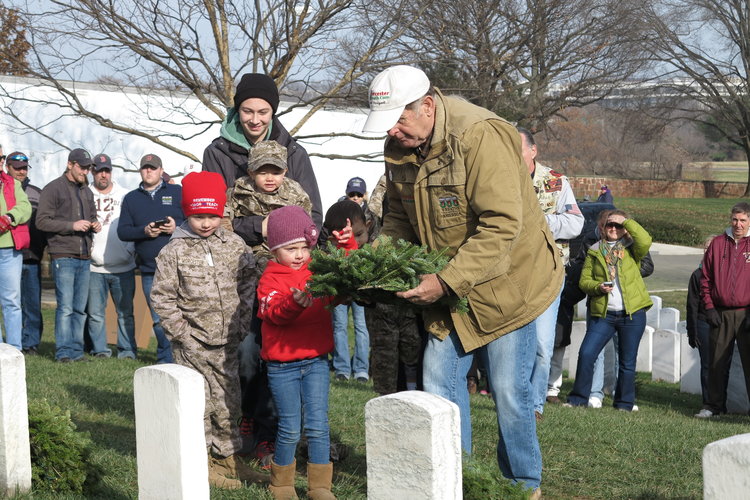 This past Saturday was the 25th Wreaths across America day, where 44,000 volunteers placed 245,000 wreaths at gravesites and memorials in Arlington Cemetery.  This is also coordinated and carried out with wreath-laying ceremonies at 1,100 additional locations in all 50 states.
Thank you to our families that joined us by making donations and those who volunteered to honor our country's heroes.
It was truly a day full of remembrance and emotion.  No matter where the fallen may be buried, we will always #say their name.  The mission, to:
Remember our fallen U.S. veterans
Honor those who serve
Teach your children the value of freedom.
Joe and Beth Sellers                Rich and Marilyn McClees