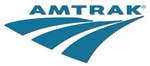 NJ Transit commuters could see benefits from a bill proposed by U.S. Sens. Cory Booker (D-N.J.) and Roger Wicker (R-Miss.) to pump $6.6 billion over four years into Amtrak's aging infrastructure, which could repair or replace some of the signals, overhead wire and track issues blamed for delays.
The bill would add money to Amtrak's budget to fix some of the nagging NEC infrastructure problems, such as signal problems which caused 30 minute delays to Amtrak and NJ Transit trains as recently as Monday afternoon.
"This will help with the delays by improving signaling and the rail itself," Booker said at a Monday press conference at Newark Penn Station with U.S. Senator Robert Menendez. "This will make somewhat of a difference and put resources in place for another (Hudson River) tunnel."
Read more from NJ.com.