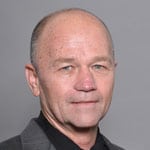 Robert D. Kerley, the senior vice president of the Transportation Division of the International Association of Sheet Metal Air, Rail and Transportation Workers, has retired, effective Feb. 28. The vice president vacancy in the Transportation Division will be filled by the elevation of Alternate Vice President Jeremy Ferguson by action of the Transportation Division's board of directors.
Kerley is a member of Local 303 at Springfield, Mo. He began his railroad career as a brakeman for the former St. Louis San Francisco in 1971. He was promoted to conductor in 1973, fireman in 1977 and locomotive engineer in 1978. He served the members of his local as fireman's local chairperson in 1977, 1979 and 1983. He was elected full-time associate general chairperson on BNSF Railway (GO 001) in 1983 and re-elected to the post until 1999, when he was elected general chairperson.
While continuing to serve as general chairperson, Kerley was elected alternate vice president-West, by delegates at the United Transportation Union's convention in 2003, and served as secretary of the UTU District No. 1 General Chairperson's Association for two terms. Since 2004, he has served on the UTU National Negotiating Committee. He also is a member of the UTU Wage and Rules Panel, which works to address ongoing collective bargaining issues at the national level. He was elected full vice president in 2007 and re-elected to that position in 2011. He also has served on the UTU Board of Directors since 2008 and was a member of the SMART General Executive Council.
Reflecting on his career with UTU and SMART, Kerley said "I have thoroughly enjoyed every aspect of both my railroad and union careers and truly appreciate the many opportunities this organization has given me to provide for my loved ones and to serve the membership. I will certainly miss the many friends and colleagues I leave behind, and I wish you all the best in your continued efforts on behalf of working people."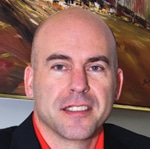 Ferguson, a member of Local 313 in Grand Rapids, Mich., was born in 1970. He started railroading in 1994 as a conductor on CSX at Grand Rapids. He was promoted to engineer in 1995.
Ferguson was elected local legislative representative in 1995, local chairperson in 1996, and secretary of his general committee, CSX GO 049 in Jacksonville, Fla., in 2007. He was elected second vice general chairperson in 2008 and first vice general chairperson in 2011. He has also served as special representative and organizer for the UTU International starting in 1997.
He is the father of two children and resides in Jacksonville, Fla.
To fill the vacancy created by Ferguson's elevation, the board of directors has appointed Long Island Rail Road GO 505 General Chairperson Anthony Simon to the office of alternate vice president.
Simon was born June 11, 1963, and raised in the Richmond Hill neighborhood of Queens, New York.
As GO 505 general chairperson, he represents the crafts of conductor, track worker, building and bridge worker, special service attendant, track supervisor, car repairman and car appearance personnel on New York's Long Island Rail Road. He also serves as the chairperson of the Transportation Division's Association of General Chairpersons District 1.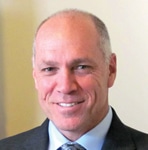 Simon hired on with LIRR in 1990 as a station cleaner and was promoted to assistant conductor in 1993. He was certified as a conductor in 1997 and began his career as a union leader soon after.
He first served as a local committee of adjustment secretary and was elevated to the office of local secretary & treasurer in 2000. In 2006, he ran unopposed for the position of general chairperson of the largest union on the LIRR. Simon also served on the Constitution Merger Committee of SMART.
Simon served on the Passenger Hour of Service working group with the Federal Railroad Administration's Safety Advisory Committee. He organized and implemented a Hurricane Sandy Relief Fund to benefit railroad families in need following the storm and hosts an annual golf fundraiser in support of families on Long Island affected by autism.
He and his wife, Ann, reside in Bethpage, N.Y., with their children, Nicole and Anthony Jr.