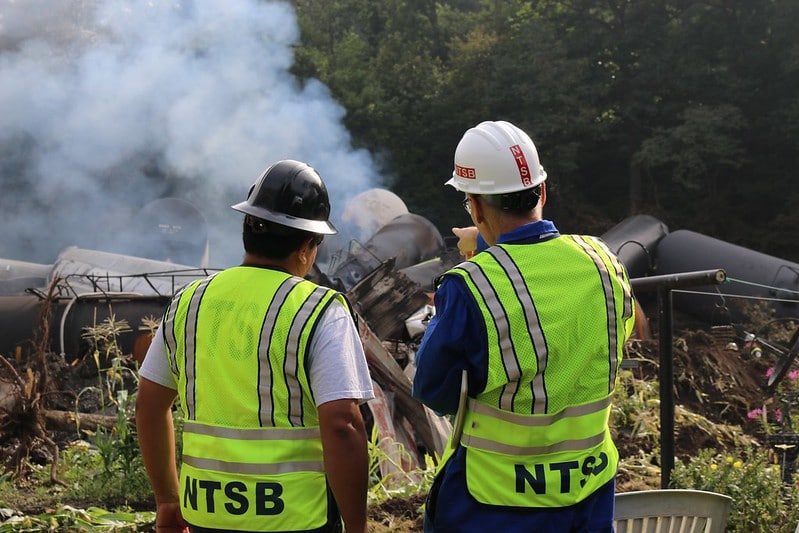 Members and leaders of the SMART Transportation Division as well as the AFL-CIO Transportation Trades Department, spelled out why U.S. freight railroads' obsession with Precision Scheduled Railroading (PSR) increases the danger to the public and railroad workers alike.
Journalist Aaron Gordon spoke with TD President Jeremy Ferguson and AFL-CIO TTD President Greg Regan about degradation in the safety culture of freight railroads because of PSR in an in-depth article published on March 22. "It's going to end up like Boeing," President Ferguson warned.
Gordon's article touched upon many topics that our members are unfortunately already well aware of, including: the severe reduction of rail employees which has greatly impacted safe operations, the increase of fatigue associated with the same demanding work but with a reduced work force, the practice of railroads to have inspectors spend less time inspecting cars, the deferral of needed maintenance and potential safety issues being glossed over so that dwell time is not increased. It paints a very realistic and clear picture of how the railroads' operating ratios and profits have been placed well ahead of safety and all in the name of PSR.
But by questing for those increased returns on Wall Street, the lessons learned from past operational mistakes could conceivably end up costing railroads in the long run, subjects interviewed in the article say.
This article is essential reading, and it can be found on the VICE website.