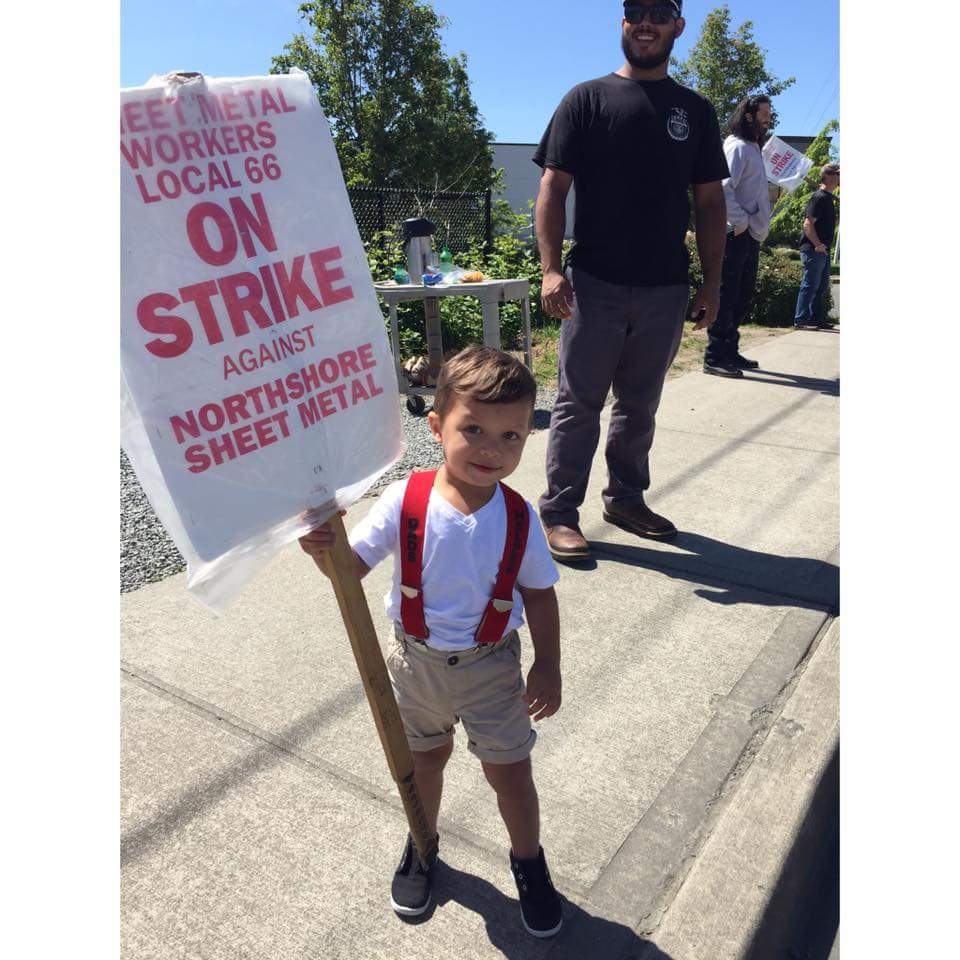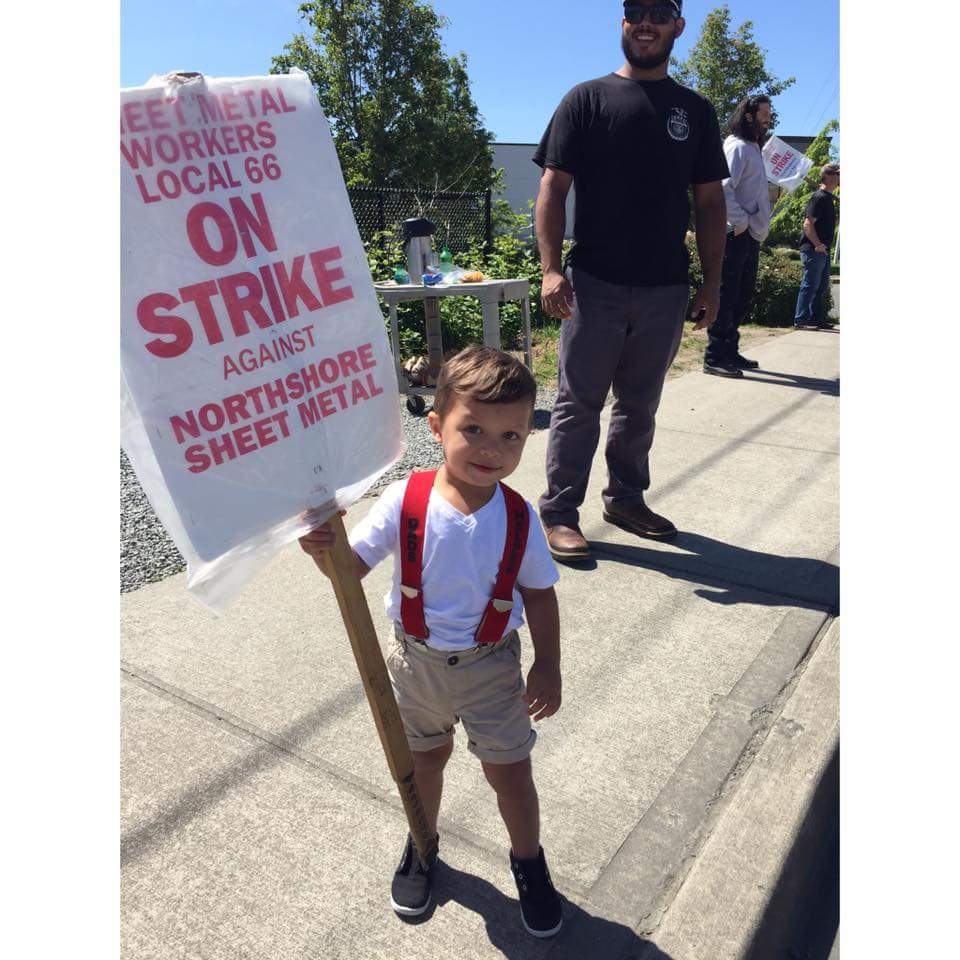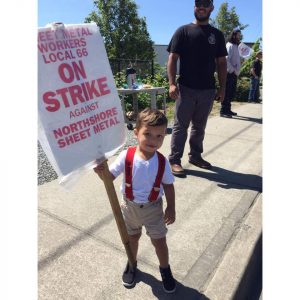 For the past nine months, members of SMART SM Local 66 (Seattle, WA) have been battling in a labor dispute with Northshore Sheet Metal. This strike originally started with a dispute at the bargaining table over wage equalization, work preservation and language related to travel.
Those issues are at the heart of what SMART fights for every day, so every member and every local should follow the Local 66 battle—and offer whatever support they can.
Asked to be signatory locally but open shop elsewhere
Northshore had proposed being signatory in Local 66's Western Washington jurisdictional area while remaining non-signatory everywhere else that they bid work.
The company wants to take their own crews on the road, pay them non-contract wages wherever they do work, and refuse to equalize wages for installing products fabricated elsewhere. Allowing this would dangerously undermine the basic principles in the Standard Form of Union Agreement (SFUA).
Local 66 and its membership understand this and are taking this stand to prevent the erosion of well-established working conditions, something each of us would do to protect the basic principles our forefathers fought to attain.
Making them feel the heat
Northshore seems to have lost a large chunk of existing business. When the strike began, roughly 125 members worked in the shop; current reports estimate that they are down to 15–20 working regularly. In comparison, every single Northshore employee who honored the strike is currently working temporarily at another signatory contractor.
During this dispute, Northshore filed an Unfair Labor Practice (ULP) against Local 66 with the National Labor Relations Board (NLRB). The company was attempting to get the NLRB to declare the Local's pickets illegal, but Region 19 of the NLRB dismissed all these charges.
Courage calls for our coast-to-coast support
These brave members who are taking a stand for all of us have received and continue to receive support from their Brothers and Sisters in Seattle and across the United States.
When it became necessary for the Local to create a strike fund in support of these members, not a single person spoke against its passage. Several locals, such as SM Local 104 in Northern California and Local 293 in Hawaii have donated $25,000 and $20,000, respectively, to the strike fund.
You can also take a personal stand to support your Brothers and Sisters at Northshore. If you see the company's "Northclad" products at your own jobsite, report them to your Business Manager. You can also sign up for updates through the SMART Action Network (www.smartaction.org) for information on how you can take a stand with these members.
Members standing up with each other and for each other: that's what Unionism is all about.