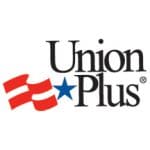 The Union Plus Scholarship Program is once again offering up scholarships ranging from $500 to $4,000 to help union members and their children attend college. These one-time cash awards are for study beginning in the Fall each year and students may re-apply every year that they are enrolled in school. The deadline to apply for the 2015 scholarship is Saturday, Jan. 31, 2015, at 12 p.m. (eastern time). 
Since 1992, the program has awarded more than $3.6 million to students of union families. Applicants are evaluated according to academic ability, social awareness, financial need and appreciation of labor. It is recommended that students have a GPA of 3.0 or higher.
To apply, students, their parents or spouses must have been a union member for at least one year and this minimum must be satisfied by May 31, 2015. The applicant must also be accepted into a U.S. accredited college or university, community college or technical or trade school at the time the award is issued. The scholarship must be used for the 2015-2016 school year.
Scholarships will be awarded by May 31. During the first two weeks of June, award recipients will be individually notified by mail. To learn more or to apply for the scholarship, click here.