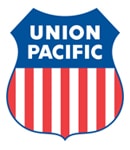 Union Pacific Corp. said it has placed about 900 train crew employees on furlough or alternative work status to align its work force with current market conditions and demand.
The railroad employs about 47,000 people across its system, 8,000 in Nebraska.
Union Pacific Corp. also has mothballed locomotives as its transport volumes run 4 percent lower so far this quarter, compared with a 2 percent drop in the first quarter.
Read more from the Journal Star.