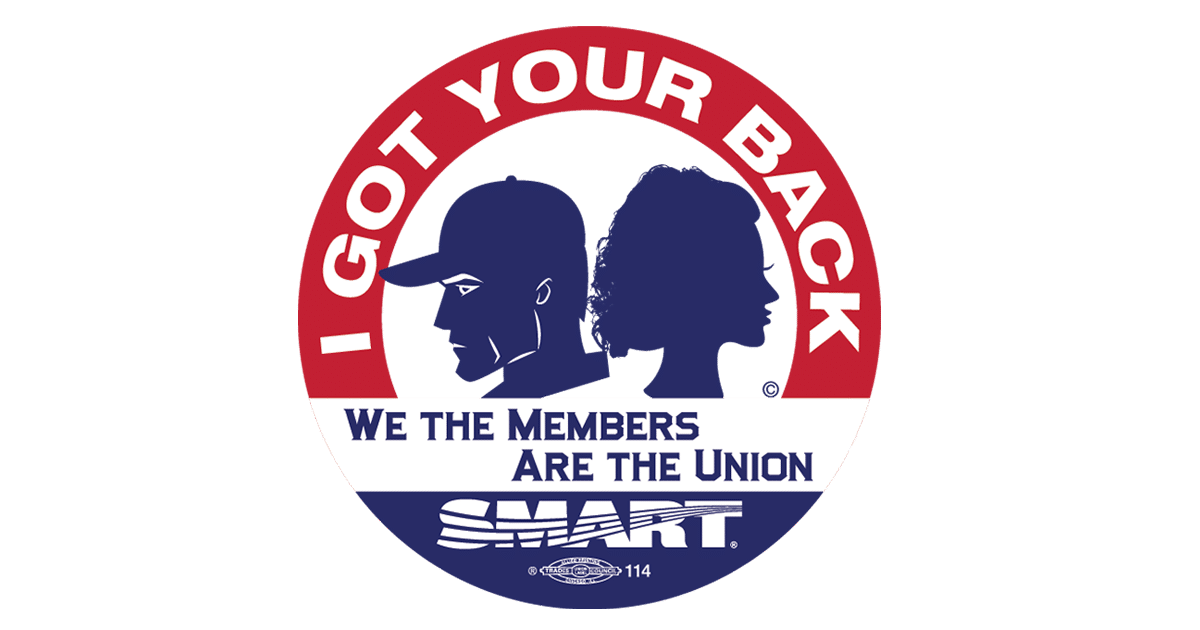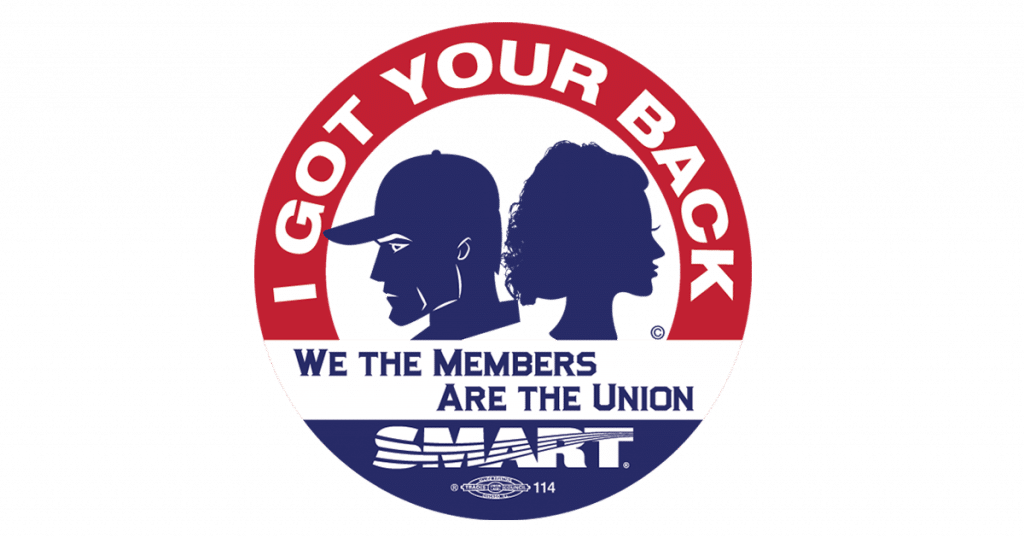 The August 2021 Talking SMART episode focused on union mentorship, mutual support in the workplace, and working proactively to address issues such as hazing, bullying and discrimination. Our featured guests were SMART Director of Special Projects Louise Medina and SMART Local 265 member Mike Powers.
Every member has had at least one person in his or her career who has stood up for them, provided formal or informal union mentorship, or been there in times of crisis or need. SMART launched the "I Got Your Back" campaign as a way to recognize those who have stepped up and stood up for what's right and to reinforce a culture of paying it forward.
Sister Medina served as a business representative at Local 265 and president of the SMART Recruitment and Retention Council; in addition to director of special projects, she is also a member of the BE4ALL Committee. Brother Powers is also a Local 265 member who now serves as a trustee at his local. He began as an apprentice at Wiesbrook sheet metal and spent his apprenticeship and following journeyperson years learning all aspects of architectural and job management.
In addition, General President Joseph Sellers joined Talking SMART for open mic segment at the end of the episode. He responded to a question about what SMART is doing to promote workplace environments that are free of bullying, harassment, hazing and discrimination.
Return to Talking SMART index page.
---
Talking SMART is a member of the Labor Radio Podcast Network — working people's voices, broadcasting worldwide 24 hours a day.