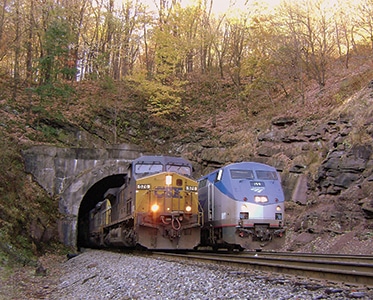 Two employees of CSX Transportation were struck and killed, Tuesday, June 27, as an Amtrak train approached Union Station in Washington, D.C.
The victims were aboard a CSX freight train approaching the station when an alert instructed the crew to stop and check part of the train, a National Transportation Safety Board (NTSB) official said. The two CSX employees were then struck by the Amtrak train after getting off of their freight train. Of the 121 passengers aboard Amtrak Train 175, no one was hurt.
The identities of the two victims has not yet been released out of respect for the families. The NTSB is still investigating the cause of the accident.
Read more from NBC 4 Washington.