By Larry I. Willis, AFL-CIO Transportation Trades Department Secretary-Treasurer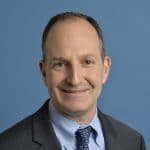 Unfortunately, the anti-growth, anti-government movement is alive and well. Heck, we have extremists in the GOP who think House Speaker Paul Ryan is too moderate.I had the honor last week of speaking to IBEW members at their Railroad Department and Government Employees Conference. I had a chance to talk about what is at stake in this election and the challenges we face as a country.
We need a president and a Congress who embrace what we know: that a strong, safe, vibrant transportation system will be the backbone of any economic expansion and the fuel to rebuild our shrinking middle-class.
Turning directly to who is now the presumptive Republican nominee, I pulled no punches:
---
"Donald Trump has tapped into an electorate that is frustrated, scared and sick and tired of Washington politics. His ability to register and connect with voters, even if limited to parts of the Republican base, shouldn't be ignored. I can assure you we won't ignore it. We know there are millions of voters who have been harmed by policies and economic conditions that are responsible for plant closures, reckless outsourcing and declining wages, and who might pull the lever for a candidate who promises to make our country "great again." Our job is to explain that supporting working people is about more than making empty speeches. Supporting working families is about actually advancing a vision and prescribing solutions.
"At many levels, it really isn't hard to understand the initial, visceral appeal Trump may have with people struggling in this economy. He talks a good game on trade but manages to sidestep the fact that his billionaire class is responsible for dotting the globe with sweatshops whose employees replaced workers here in America. He promises to build a wall on the southern border, a podium line that speaks to the feelings, maybe buried in the subconscious of some people, that it will prevent someone else, not from here, from taking their jobs and lowering wages. It is the classic blame game and Trump is all in with this strategy.
"Once you get past the bluster, Donald Trump is absolutely no friend of working families. While pretending to embrace an economic populist message, the billionaire told a national debate audience that wages in this country are "too high."
"He claims that he has worked with unions, but he embraces completely the right-to-work agenda that we know would gut the labor movement and hollow out our ability to represent our members and secure good contracts. But I guess if you think wages are too high, it makes sense to destroy the only institution that can actually raise wages and bring collective strength to the bargaining table.
"He tells voters that when he is elected president, he will force Apple and Ford and Nabisco, among others, to bring their production back to the U.S. At the same time his own line of suits and ties are made in China and Mexico. I wonder if he'll force the Trump Empire to produce those suits and ties in America.
"When workers at the Trump International Hotel in Las Vegas wanted a union voice, the National Labor Relations Board (NLRB) alleged that the hotel fired or threatened union supporters, suspended employees and maintained illegal rules that prohibited workers from talking to each other. So much for democracy.
"His anti-worker plank is bad enough, but it is his reliance on hatred, racism, chauvinism and xenophobia to support his agenda and to guide his vision for this country that should scare the hell out of us.
"We must reject bigotry and divisiveness from any candidate for any office, but especially from those auditioning to lead our nation. Making America great should be about rebuilding the country – its infrastructure, transportation system and public institutions – giving millions the chance at the middle class through strong unions, and embracing the diversity of this nation, not exploiting it to advance a dangerous agenda that would turn the clock back on decades of progress.
"Simply put, Donald Trump is not only unfit to be president, he represents a danger to our democracy that we cannot allow to stand."
---
I also noted that it might be easy – given recent polling – to underestimate Donald Trump in a general election. Sixteen defeated Republican candidates made that mistake. The stakes are too high and the voters are too angry to take any election outcome for granted. We must do everything we can to make sure union members know the facts come November.
This article originally appeared on the TTD's MoveAmerica Blog.