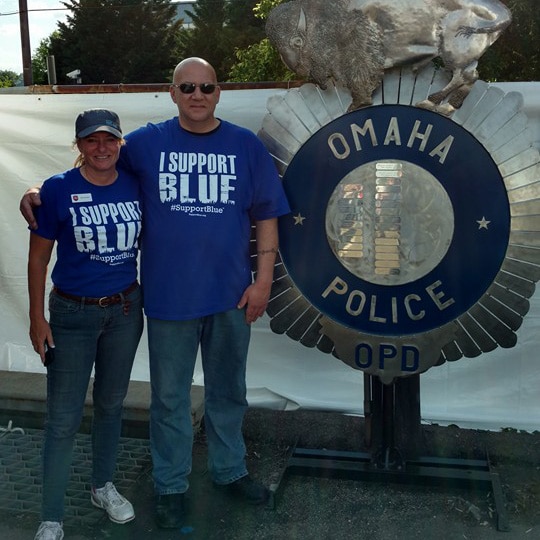 In May, 2015, Kerrie Orozco, an Omaha, Nebraska, police officer one day away from maternity leave, was shot and killed by a fleeing suspect she had been attempting to serve with a warrant.
Orozco had married in 2012 and gave birth to her first natural child on February 17, 2015. The infant, born prematurely, had been scheduled to be released from the hospital the day after her mother was been shot.
Orozco not only left behind her infant daughter, but also her husband, two stepchildren and a devastated community within which she was lovingly known as Coach K after having spent time coaching young men and women as a baseball coach since 2009. She also served as a Girl Scout leader and Special Olympics volunteer.
Moved to make a memorial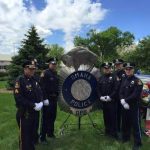 Jefferson Davis, member of SM Local 3 in Omaha, NE, was so moved by the tragedy that the next day, he was inspired to create a metal badge to honor her memory. Within 24 hours he had collected all the needed material with help from his SM Local 3 Brothers and Sisters as well as from the Waldinger Corporation, a SM Local 3 signatory mechanical contractor. The efforts included locating the stainless steel, finding a place to perform the plasma cutting, and securing the equipment he needed to start the work.
Brother Davis worked on the badge straight through the weekend from noon on Friday until 1 a.m. in the morning Sunday. The badge was well received by Officer Orozco's family and members of the Omaha police force.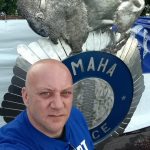 Davis recounts in an article in The Missouri Valley Times a visit from a retired police officer: "One afternoon while working in my garage, I was approached by a retired police chief from nearby," said Davis. "He stopped by out of the blue and told me that he had been to the Grand Canyon, the Lincoln Memorial, and Mount Rushmore and had seen everything in this country that one was supposed to. However, as a retired police officer, that badge had moved him more than anything he had ever seen."
A sheet metal worker for 21 years, Davis has only recently expanded his scope of work to include metal artwork. He has also built metal artwork that has been included in the local public gardens and park.
Davis and his wife, Nikki, recently opened up their own retail business in Woodbine, Nebraska called Heavy Metal Renaissance.