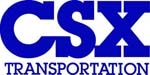 MARYVILLE, Tenn. — A fire continued to burn Thursday afternoon at the site where a train car carrying hazardous material derailed and caught fire in eastern Tennessee, and officials said firefighters have been trying to keep neighboring rail cars cool as they make efforts to move them away from the flames.
At a 4:30 p.m. news conference Thursday in Maryville, Tennessee, Craig Camuso, CSX regional vice president for state government affairs, said firefighters are getting as close to the damaged 24,000-gallon tank car as they can, given the heat.
The derailment late Wednesday prompted the evacuation of thousands of people within a mile-and-a-half radius.
Read more from The Washington Post.