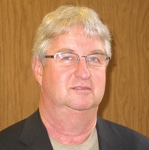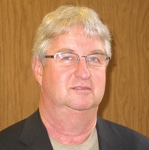 SPRINGFIELD, Mo. – UTU Missouri State Legislative Director Ken Menges is halfway toward a goal of creating a public rail commission to study means of expanding and financing improved multi-modal passenger transportation in his state and throughout the Midwest, with an emphasis on creating a track network capable of supporting 150-mph rail passenger service.
In a show of bi-partisan support, the Missouri House of Representatives has voted 134-2 to create a 15-member commission to recommend best practices to "design, build, operate, maintain and finance an improved rail system for Missouri and the Midwest, including "specific recommendations for legislation, regulations, funding sources and way to integrate the improved rail system into existing and planned Amtrak expansions, airports and public transportation systems."
The House bill is specific that the improved rail system be designed for 150-mph rail passenger service.
The focus now shifts to the state senate.
Menges said he has been working with representatives of the Brotherhood of Locomotive Engineers and Trainmen and the Brotherhood of Maintenance of Way Employes, as well as Missouri railroads and the state DOT, to gather bi-partisan legislative support.