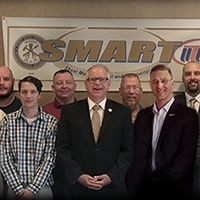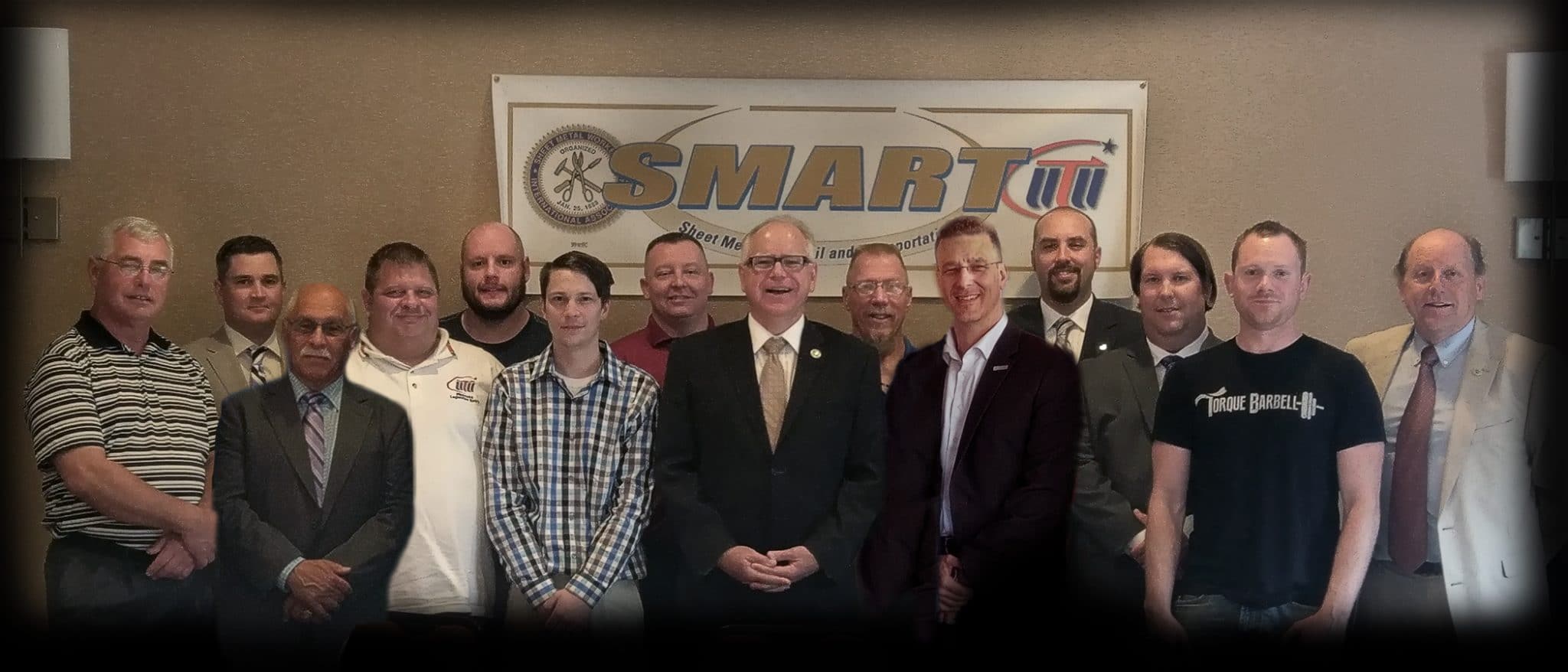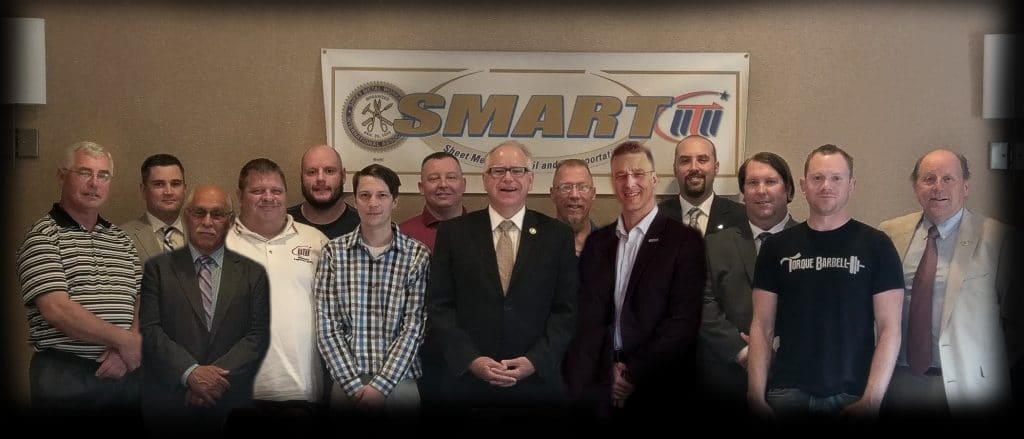 SMART Transportation Division Minnesota State Legislative Board has proudly announced today its endorsement of U.S. Rep. Tim Walz's campaign for governor of Minnesota.
"Congressman Walz's work with our union since 2006 for railroad safety and service distinguishes his efforts in the 2018 election cycle," said SMART TD Minnesota State Legislative Director Phillip Qualy. "Since serving as chairman of the House Transportation and Infrastructure Subcommittee on Railroads with former Congressman James Oberstar, Tim Walz has always had an open door for railroad labor."
Walz has cosponsored multiple versions of SMART TD's key legislative priority The Safe Freight Act that requires a certified conductor and certified engineer on all trains, authored bipartisan energy legislation and holds a strong reputation in Congress for working in a bipartisan manner across party lines, Qualy said.
"Tim Walz is a friend of railroad labor and our retirees," Qualy said. "Our state committee believes that having worked in Washington, he brings a wealth of knowledge home and can bring needed resources to our state. As our next governor, Tim Walz's common-sense values, pragmatism and enthusiasm will serve Minnesotans well."
Prior to joining Congress in 2007 and representing Minnesota's First District, Walz was a high school teacher for 20 years in Mankato Minn., where he coached Mankato West to the state football championship. An avid outdoor sportsman, Walz also served in the National Guard, where he achieved the highest enlisted rank of any member in Congress who served in the Guard.
"Among some very good candidates for governor, Tim Walz has earned strong support from railroad labor and our retirees," Qualy said. "The Minnesota 2018 elections are crucial to the future of railroad labor and our state."
In addition to Walz, SMART TD's Railroad Workers Committee also screened gubernatorial candidates Erin Murphy and state Auditor Rebecca Otto May 18th in St. Paul. Qualy said all received "excellent" ratings from the committee.
"We look forward to a positive and productive working relationship with Tim Walz in the Minnesota Governor's Office" said Qualy.
"I encourage all of our SMART TD members to get involved with your Local, be sure you are registered to vote, and vote for your job and your pension first this November. Minnesota's working families must unite this fall to keep this state a great place to live and work," he said.
To read a PDF of the Minnesota State Legislative Board's letter endorsing Walz, follow this link.