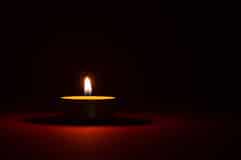 SMART Transportation Division member Curtis C. McConihay of Local 1386 (Parkersburg, W.Va.) was killed in an accident on CSX property in Washington, W.Va., on Saturday.
Brother McConihay, 32, was a U.S. Marine veteran and lived in Southside, W.Va., with his wife, Megan, and their two daughters. He joined SMART-TD in May 2015 and was a conductor for CSX.
"We lost not only a dedicated employee, but a forever union brother in C. C. McConihay. Our pain pales in comparison to the void that is left in his loved ones' hearts. It is a void that can never be filled," said Local 1386 Chairperson W.R. Parsons. "Please let us keep his family in our thoughts and prayers, as his family is now our family. We will keep his memory alive by remembering the good times as we are better people for knowing him. God bless his wife Megan and his precious daughters. Rest in peace, Brother Curtis McConihay."
Parsons said a memorial fund is in the works for Brother McConihay's family.
SMART-TD National Safety Director Jerry Gibson has requested that the National Transportation Safety Board launch an investigation into the accident due to divergences in the reports of the circumstances surrounding the fatal accident. Gibson continues to be in contact with the agency.
CSX and the Federal Railroad Administration are currently the only parties investigating.
However, Gibson states that an internal report into the incident will be performed by SMART-TD.
SMART-TD offers its sincere condolences to Brother McConihay's family and friends and to the members of Local 1386 who worked with him and knew him.
His obituary can be read here.