Willis Croonquist, of Local 1177 (Willmar, Minn.), a former United Transportation Union Minnesota state legislative director and alternate national legislative director in the 1980s and '90s, died Jan. 24. He was 81.
Croonquist had been a member of the union since 1955, and served as a guiding light to many on the legislative side of the union, including current National Legislative Director John Risch.
"Over the years, Willis was much more than a union brother," said John Risch, national legislative director for SMART TD. "He was my mentor and a dear friend. He was well-liked and was well respected, which is what made him a very effective Minnesota legislative director and UTU alternate national legislative director."
Risch continued, "Willis was always fun to be with. He knew how to have a good time and when I was with him I had a good time, too. He will be missed … I miss him already."
Past UTU President Thomas DuBose offered his personal condolences in a message to Croonquist's family:
"Please know that the death of my longtime friend Willis was received with shock and much sadness," DuBose wrote. "Our years of friendship will always be an important entry in my book of memories.
"Without question, the American labor movement lost a leading trade unionist and political activist in every sense of the word, with his passing."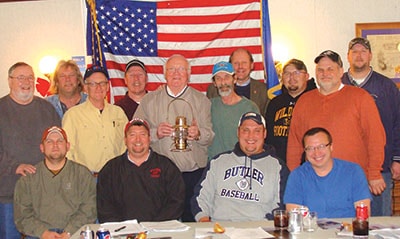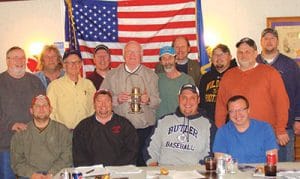 Croonquist's career was steeped in politics. Not only did he work on the UTU's legislative side, but he was also a Minnesota Democratic Farmer Labor Party national delegate and counted U.S. Vice Presidents Hubert Humphrey and Walter Mondale among his friends.
In an article published in September 2000 in the UTU News, Croonquist talked about how Humphrey inspired him politically.
"I was a young brakeman when I first heard Humphrey speak," he said, "and he lit a fire under me."
Croonquist began his career as a fireman on the Great Northern in 1955, and joined the Brotherhood of Locomotive Firemen & Enginemen. Just short of the requisite 10 years of seniority to become an engineer, a movement to eliminate firemen resulted in Croonquist becoming a brakeman and a member of the Order of Railway Conductors and Brakemen.
Elected local legislative representative in 1968, he found his way onto the state legislative board, and in 1984 became state legislative director, a post he held for nine years. In 1991, he was elected UTU assistant national legislative director but resigned in 1993 when the railroad offered a buyout and the Designated Legal Counsel law firm Hunegs, Stone, LeNeave, Kvas & Thornton, sought his expertise as an investigator.
After leaving the railroad, Croonquist still maintained his contributions to the union's political action committee. In 2011, he appeared with family members in an ad promoting UTUIA products that appeared in the UTU News in 2011. He also was honored by Local 1177 for his then-55 years of continuous membership with a brass lantern presented at a meeting of his home local in December 2010.
"He was known by many in the government affairs, philanthropic and religious community and loved by all who spent time with him," said Minnesota State Legislative Director Philip Qualy. "For our 1,200 members and many retirees across Minnesota, I offer my sincere condolences to the Croonquist family."
Carl Cochran, a former Florida state legislative director and the national coordinator of the SMART TD Alumni Association, worked with Croonquist and offered condolences as well.
"What is sad is that not all our sisters and brothers were able to get to know Brother Croonquist — a great union person and family man," Cochran said.
Visitation is scheduled 3 to 5 p.m. Sunday, Feb. 10, with services 11 a.m., Monday, Feb. 11, at St. Barnabas Lutheran Church, 15600 Old Rockford Road, Plymouth, Minn.