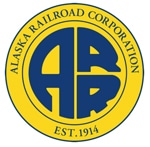 Wabtec Corp. has signed contracts valued at $16.6 million with Alaska Railroad Corp. to provide Positive Train Control equipment and services, the Wilmerding-based company announced Wednesday (April 2).
The systems will be installed on the railroad's 525 miles of controlled track, which are used for both freight and passenger service. Under the contract, Wabtec said it will provide its Interoperable Electronic Train Management System equipment and PTC components for 54 locomotives.
Read the complete story at Pittsburgh Business Times.