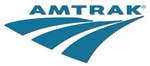 The Transportation and Infrastructure Committee Feb. 12 unanimously approved bipartisan legislation that improves the infrastructure, reduces costs, creates greater accountability and transparency, leverages private sector resources, and accelerates project delivery for Amtrak and the nation's passenger rail transportation system.
The Passenger Rail Reform and Investment Act of 2015, or PRRIA (H.R. 749), was introduced by Transportation and Infrastructure Committee Chairman Bill Shuster (R-Pa.); T&I Ranking Member Peter DeFazio (D-Ore.); Railroads, Pipelines, and Hazardous Materials Subcommittee Chairman Jeff Denham (R-Calif.); and Subcommittee Ranking Member Michael Capuano (D-Mass.).
"We thank the Chairman Shuster for his leadership on moving this legislation forward and support passage of the bill in the full House. We still have concerns that the bill does not provide Amtrak with the funding levels it needs to make needed repairs and upgrades to an aging system. That being said, the introduction and markup of this legislation is an important first step in bringing long-term stability and investment to Amtrak," said SMART Transportation Division National Legislative Director John Risch.
"This is a good reform bill that firmly moves passenger rail towards greater transparency and accountability, and forces Amtrak to operate like a true business," Shuster said.
"In every region of the country, passenger rail investments boost local economies and create thousands of family-wage construction, engineering, and manufacturing jobs. This bill isn't perfect – but it was a bipartisan effort that ultimately provides critical investments and system wide improvements to increase capacity and make our railways safer," said DeFazio.
"Passage of the Passenger Rail Reform and Investment Act is an investment in our infrastructure that will make Amtrak operate more like a business – better responding to the needs of its customers and focusing on efficiency, transparency, and cost-saving," Denham said. "I'm proud of the bipartisan unanimous support we've garnered for this bill and look forward to seeing PRRIA move to the House floor."
"Making investments in passenger rail service not only creates economic benefits and employment opportunities, it also enhances the overall experience for passengers and improves safety," said Capuano. "This legislation may not represent the level of funding I think is necessary, but most rail supporters agree that in today's political climate it is the most that advocates can expect."
Passenger rail presents one of the best transportation alternatives for relieving congestion on some of the nation's most crowded highways and in our busy airspace. However, the rail system and Amtrak – the country's intercity passenger rail provider – must be reformed and improved. For years, Amtrak has operated under unrealistic fiscal expectations and without a sufficient level of transparency. Profits from Amtrak's most profitable route – the Northeast Corridor (NEC) – currently are not invested back into the corridor. And although significant ridership increases are occurring on Amtrak's state-supported routes, its inconsistent financial structure and "black box" accounting system hamper states' ability to help manage the routes and understand what exactly it is they're paying Amtrak for.
In addition, rail infrastructure projects are unnecessarily delayed by unwieldy review processes that cost time and money, and current law that limits the ability to partner with the private sector holds back the development of the system.
During the legislation markup, the Committee also approved 12 General Services Administration Capital Investment and Leasing Program resolutions that will result in $111 million in taxpayer savings, and the Fiscal Year 2016 Budget Views and Estimates of the Committee.