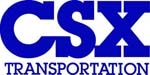 In a press release Oct. 14, 2015, CSX announced record financial results for the third quarter of 2015.
Net earnings for the railroad came in at $507 million for the quarter, compared to the $509 million for the same period last year, which translates into a third quarter record of $0.52 per share, as compared to $0.51 per share in 2014.
CSX reports that revenue declined nine percent, while expenses decline 11 percent as a result of low fuel prices, cost reductions and savings from efficiency initiatives. The resulting $933 million in operating income drove a third quarter record operating ratio of 68.3 percent.
"CSX's third quarter results demonstrate the company's ability to leverage improving service while controlling costs in a dynamic environment where commodity prices and the strength of the U.S. dollar are challenging many of our markets," CEO Michael J. Ward said. "Our performance supports strong pricing and continued efficiency gains as we continue to drive value for customers and shareholders."
Operating ratio is a railroad's operating expenses expressed as a percentage of operating revenue, and is considered by economists to be the basic measure of carrier profitability. The lower the operating ratio, the more efficient the railroad.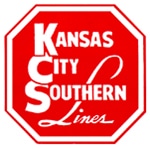 Overall, Kansas City Southern (KCS) reported decreases in earnings for the third quarter 2015. However, the railroad did experience a record-setting operating ratio of 65.2 percent for the quarter, a 0.9-point improvement.
KCS reports revenues of $632 million, a decrease of seven percent as compared to the third quarter of 2014. Operating income also saw a four percent decrease to $220 million as compared to the reported $229 million a year ago. Reported net income totaled $132 million, or $1.20 per diluted share as compared with the $138 million or $1.25 per diluted share of a year ago. Adjusted earnings per share came in at $1.21 compared to the reported $1.29 of the third quarter 2014.
Overall, the railroad saw a decrease of two percent in carload volumes for the quarter. The third quarter saw a six percent increase in Agriculture & Minerals and a five percent increase in Chemical & Petroleum.
"Kansas City Southern's third quarter 2015 financial and operational statistics point to meaningful sequential improvement from the second quarter," CEO David L. Starling said. "While the company's third quarter revenues increased $46 million over the second quarter, operating expenses grew by only $13 million. This improved financial performance contributed to a record third quarter operating ratio of 65.2 percent.
"There is no question that KCS has been confronted with some challenges in 2015. The resiliency of this company has been demonstrated by its ability to hit these challenges head-on and recover quickly while maintaining strong margins. We look to finish this year with continued strong commercial and operational improvement and ride this positive momentum into 2016."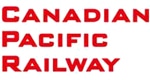 Canadian Pacific Railway announced the highest-revenue ever for the third quarter 2015, a 16 percent growth in adjusted earnings per share and the lowest operating ratio for the period in the company's history.
Revenue saw an increase of two percent to C$1.71 billion, while adjusted operating ratio improved 290 basis points to a record-low of 59.9 percent. Adjusted operating income also saw increases to C$685 million, a 10 percent increase. Adjusted earnings per share advanced 16 percent to C$2.69.
"I am proud of the CP team's execution this quarter amid stubborn economic softness and the lowest commodity prices in more than a decade," CEO E. Hunter Harrison said. "It's clear that despite the ongoing tough economic environment, our continued focus on service, cost control and incremental investment in the franchise will serve customers and shareholders well in the long run."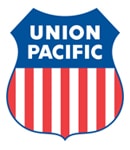 Union Pacific Railroad reported declines in revenue for the third quarter 2015. The railroad reported net income decreased to $1.3 billion or $1.50 per diluted share down two percent as compared to last year's $1.4 billion or $1.53 per diluted share in the third quarter 2014.
Operating revenue decreased 10 percent to $5.6 billion. UP did set a quarterly record in operating ratio, which came in at 60.3 percent, two points better than the third quarter 2014 and 1.1 points better than the previous record set in the fourth quarter 2014. The railroad reported that operating income was down five percent to $2.2 billion.
"Total volumes decreased about six percent in the quarter, more than offsetting another quarter of solid core pricing gains," CEO Lance Fritz said. "On the cost side, we've made significant progress aligning our resources to current demand, and I am pleased to report a quarterly record operating ratio of 60.3 percent.
"We've made great progress in meeting this year's challenges. As we finish 2015 and head toward next year, we continue to face many uncertainties. Energy prices, the consumer economy, grain markets and the strength of the U.S. dollar will all be key to future demand. Over the long term, we are well positioned to safely provide our customers with excellent service, while delivering strong value to our shareholders."
 

Canadian National Railway reported its financial and operating results for the third quarter. The railroad saw increases in net income, operating income, revenues and an improvement in operating ratio. The railway saw declines in carloadings and revenue ton-miles for the third quarter 2015.
CN saw an 18 percent increase in net income to C$1,007 million, while diluted earnings per share also increased 21 percent to C$1.26. Operating income increased 16 percent to C$3,222 million, while carloadings and revenue ton-miles each declined by six percent. CN set an operating ratio record of 53.8 percent, a five-percentage point improvement.
CFO Luc Jobin said, "CN delivered record third-quarter results thanks to strong team execution in safely and efficiently meeting our customers' needs while recalibrating resources to the weaker volume environment. We remain committed to our long-term agenda of operational and service excellence, investing in the safety and integrity of our network, and fulfilling our role as a true backbone of the economy. With CN's continued strong performance this year, we are pleased to reaffirm our outlook for double-digit adjusted earnings per share growth in 2015 versus last year's adjusted diluted earnings per share of C$3.76."
 

Norfolk Southern Corporation reported declines for the third quarter 2015. Net income declined to $452 million or $1.49 per diluted share, compared to last year's reported $559 million or $1.79 per diluted share.
The railroad reported operating revenues saw a 10 percent decline to
$2.7 billion due to reductions in fuel surcharge revenues and continued reductions in coal shipments. Overall, volume declined three percent to 1.9 million units for the quarter. Income from railway operations decreased by 18 percent to $822 million as compared to last year's reported third quarter. Railway operating ratio came in at 69.7 percent. NS did see a decline in operating expenses by seven percent to $1.9 billion due to lower fuel costs.
"Norfolk Southern's third-quarter results reflect commodities markets that continue to soften, as well as cost associated with restructuring initiatives to strengthen our company going forward. These pressures will linger in the fourth quarter, while traffic volume to date continues to lag behind last year. However, looking ahead to 2016, we are confident that with a reasonably stable economy and our own intense focus on service, returns and growth, we are poised for better results," CEO James A. Squires said.