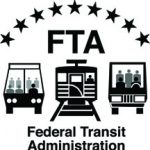 Bethesda, Md. – Federal Transit Administration (FTA) Acting Administrator Therese McMillan was at a bus stop just north of Bethesda Maryland to highlight the success of the Americans with Disabilities Act (ADA) on the landmark legislation's 25th anniversary. The Acting Administrator spoke about the great advances that have been made since the Act was passed, most notably that nationwide, 99.8 percent of transit buses are accessible to and usable by people with disabilities, thanks to features like lifts and ramps.
"The Obama Administration is committed to ensuring that everyone, including people with disabilities, can fully access the transportation services they need to get to work, to school and to live their lives," said U.S. Transportation Secretary Anthony Foxx. "I commend the public transportation industry for its hard work to make subways, light rail, buses and other transit services increasingly accessible."
In spite of the large percentage of facilities that are compliant, many bus stops, typically maintained by local government agencies, remain a challenge to accessibility. To address that, Maryland's Montgomery County embarked on a comprehensive rehabilitation program of the county's 5,340 stops. At the North Bethesda bus stop today, McMillan and Montgomery County Executive Isiah Leggett highlighted how the county's $11 million Bus Stop Improvement Program brought the county's stops into ADA compliance. Since 2006, the county has improved safety and increased accessibility at 89 percent of its bus stops, in part with ADA-accessible paths for passengers to get to and from bus stops.
"We congratulate Montgomery County for improving its bus system, which provides a lifeline to people who don't drive," McMillan said. "We know that many people with disabilities travel by bus, and we want to be sure that they can travel anywhere public transportation is offered across the country."
People with disabilities are relying increasingly on buses to participate in daily activities rather than paratransit. A 2013 Transit Cooperative Research Program (TCRP) report studied seven transit systems across the country and found that ridership on fixed-route transit by persons with disabilities was two to six times greater than ridership on paratransit. A TCRP nationwide survey of people with disabilities found that one-third of respondents indicated they wanted to take public transportation, specifically fixed-route buses.
All rail transit systems built since 1990, many of them light rail, are required to meet ADA regulations for accessibility and are inspected by FTA for compliance as a condition of federal funding. DOT's Reasonable Modification Rule, which went into effect last week, clarifies that public transportation providers are required to make reasonable modifications to their policies, practices and procedures to ensure programs and services are accessible.
While the rail transit industry has ensured compliance with an ADA requirement that at least one car per train is accessible, many transit systems struggle to retrofit older, often space-constrained stations.
"We need to do more to ensure that people with disabilities have reliable access to public transportation, which is why we are seeking additional investments in our nation's transportation infrastructure," McMillan said. "Older stations remain challenging for people in wheelchairs to traverse, and elevators frequently go out of service, leaving them with few or no options."
FTA supports transit agencies nationwide through a combination of annual formula funds and grants for transit projects. Montgomery County's bus program receives approximately $10 million a year through FTA's Urbanized Area Formula Grant program.
As part of the celebration of ADA-25, the Department of Transportation is co-hosting an "ADA: 25 Years of Disability Civil Rights" exhibit at the Smithsonian's National Museum of American History that demonstrates accessibility at home, in the workplace and in transportation. The exhibit will run Friday-Sunday on the National Mall behind the American History Museum as part of a slate of ADA-25 commemorative activities.