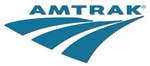 Canadian police and intelligence agencies said Monday that they've thwarted an Al Qaeda-supported plot that aimed to blow up a passenger rail line, with some news accounts suggesting that the target was train service connecting Toronto and New York City.
Amtrak, which operates a train line between the two cities, issued a statement saying it was "aware" of the investigation. Amtrak President & CEO Joe Boardman said later on Facebook that the alleged plot didn't pose an "imminent threat to Amtrak passengers, employees or the general public."
Read the full story at Politico.