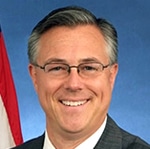 CHICAGO – As a former railroad brakeman, the region's top planner Joe Szabo knows how to stop a train.
So it's significant he backs a controversial new federal rule requiring freight railroads to install electronic braking systems on trains carrying crude oil and ethanol.
Shiploads of volatile fuel are increasing in the Chicago region with about 40 crude oil trains a week, data that concerns suburban mayors and fire departments wary of a worst-case scenario.
Read more from the Daily Herald.