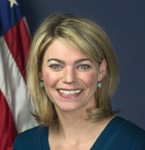 The U.S. Senate yesterday passed a short-term surface transportation funding extension that includes a long-term extension of the positive train control (PTC) implementation deadline. The Senate's action followed the House's approval of the bill on Tuesday, and President Obama is expected to sign it.
The legislation reauthorizes funding of transportation programs through Nov. 20, and pushes back the Dec. 31 deadline for railroads to install PTC safety technology to Dec. 31, 2018, and as late as 2020 under certain circumstances.
The deadline extension will ward off a nationwide shutdown of railroad services, which industry leaders said would occur after Jan. 1, 2016, if the deadline wasn't postponed. Most railroads would have missed the Dec. 31 deadline, and many indicated they wouldn't operate in violation of federal law.
Read more from Progressive Railroading about PTC extension and Sarah Feinberg's confirmation as administrator to the FRA.