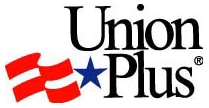 Members and their families are eligible to apply for Union Plus scholarships ranging from $500 to $4,000, but the deadline to be considered is quickly approaching with all applications due by noon EST on January 31, 2019.
Applicants are evaluated according to academic ability, social awareness, financial need and appreciation of labor. A GPA of 3.0 or higher is recommended, and the required essays account for up to half of your total score. Applications are judged by a committee of impartial post-secondary educators.
Isaiah's Award Introduced
This year Union Plus has also introduced Isaiah's Award for students who have a connection with the foster care system. Those applying will be asked to describe their personal, employment, volunteer experiences or career goals related to the foster care system.
Scholarship award recipients will be chosen by no later than May 31 and winners will be notified by mail during the first week of June.
The Union Plus Education Foundation has awarded more than $4.3 million in scholarships to students of union families and over 2,900 families have benefited.
For other eligibility requirements, click here and scroll down to the bottom of the page and click on the "Eligibility" tab, located next to the "How it Works" tab.
Click here to apply.
---
Union Plus also offers free college for union members and their families

Union Plus has partnered with AFSCME to offer the Union Plus Free College Benefit. This benefit can help you and your family members afford a college education without piling on thousands of dollars in student debt.
Under an academic partnership with Eastern Gateway Community College, the Union Plus Free College Benefit offers grants that fill the gap between any federal, state and employer education grants for tuition, fees and e-books for certain online programs offered by Eastern Gateway.
Even if you don't qualify for student financial aid, the college benefit will be applied to your balance for tuition, fees and e-books while you earn an associate's degree. The program offers seven associate degrees and two certificate programs. Credits can be transferred to a four-year college.
Degree programs included are:
Accounting
Associate of Arts
Business Management – with optional concentrations in Labor Studies, Entrepreneurship, Health Care Management, Human Resources, Information Technology, Marketing and Finance
Criminal Justice
Early Childhood Education
Individualized Study
Paralegal
The certificate programs included are:
Business Management – with an optional concentration in accounting
Patient Navigator
Classes begin every eight weeks and are online only. Advising and tutoring are available to support students. Enrollment is being offered now for classes starting March 18.
For more information click here.
To get started, click here or call 888-590-9009.