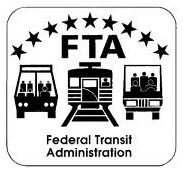 U.S. DOT's Federal Transit Administration (FTA) has announced that registration is open for National Transit Institute (NTI) and Transportation Safety Institute (TSI) safety training courses for transit personnel.
See the table below for some of the courses being offered by NTI.
[table id=13 /]
The mission of the NTI is to provide training, education and clearinghouse services in support of public transportation and quality of life in the U.S. The classes listed above are currently only offered in a virtual learning setting and are free to attend. Each course lasts 3.5 hours. Click here for a listing of all courses being offered by NTI and to register (register by clicking on the course link).
---
TSI supports FTA's mission by providing economical, timely, state-of-the-art training and educational opportunities to the transit industry. TSI assists FTA in meeting its federal training mandate by developing, managing and delivering innovative instruction through instructor-led course offerings and e-learning technologies. All training is designed specifically to meet the needs of today's changing transit industry, its regulations and safety best practices.
Some TSI courses are multi-day, while others may be less than an hour long. The cost of attendance varies and ranges from $0 to $145. Courses are offered at different locations throughout the United States and some virtually. Click here and then click on "Public Transportation Safety (FTA) in the gray box to view a list of courses being offered.