A SMART Transportation Division officer and a general chairperson have been elevated to new Transportation Division positions following the retirement of Alternate Vice President R.W. "Red" Dare Nov. 30.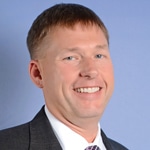 The Transportation Division Board of Directors Dec. 19 elevated Executive Board Alternate John D. Whitaker III to fill the vacancy created by Dare's retirement. At the same time, the board elected Union Pacific GO 927 Vice General Chairperson Jeremy Don Brooks to fill the executive board vacancy.
Whitaker began his railroading career in 1997 with CSX Transportation as a conductor and was promoted to engineer in 2002. Around that same time, Whitaker began his union career when he was elected local chairperson for engineers of Local 1106 at Rocky Mount, N.C.
Four years later, Whitaker ran for and was elected to the position of vice general chairperson of CSX General Committee of Adjustment GO 851. In 2011, he was elected general chairperson, a position that he still holds. In October 2013, Whitaker was appointed alternate to the executive board and then elected to that position by delegates at the 2014 Transportation Division convention. He currently resides with his wife and three sons in Jacksonville, Fla.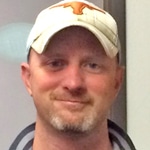 Brooks has been employed by Union Pacific railroad since 2004 and was promoted to engineer in 2007. Since then, he's been active in the affairs of Local 937 at Mart, Texas. Brooks began his union career by serving as alternate delegate for his local. He rose through the ranks quickly, serving as local chairperson, vice general chairperson for GO 927 and then first vice chairperson for the committee. He currently holds both offices within the committee, as well as the position of local delegate. He currently resides in Burleson, Texas.
A member of Local 1525, Carbondale, Ill., Dare has served his union as local president, local chairperson, general secretary, vice general chairperson and general chairperson. He was elected alternate vice president-South by delegates at the UTU International convention in 2007. Dare was re-elected to the position in 2011 and at the first SMART Transportation Division convention in 2014.
Dare and his wife have three children and seven grandchildren. The family resides in Benton, Ill.