CLEVELAND (April 6) — Leaders of the U.S. House of Representatives Committee on Transportation and Infrastructure are asking the Federal Railroad Administration (FRA) to take action on a 2008 Congressional mandate to address rail worker fatigue at Class I carriers, with a specific reference to attendance policies such as those imposed at CSX, Union Pacific, and BNSF.
In an April 6 joint letter to FRA Administrator Amit Bose, Rep. Peter A. DeFazio (D-OR), Chairman of the House Transportation and Infrastructure Committee, along with Rep. Donald M. Payne Jr. (D-NJ), Chairman of the Subcommittee on Railroads, Pipelines and Hazardous Materials, remind the FRA Administrator of the Rail Safety Improvement Act of 2008 (RSIA), which established a law requiring railroads to implement fatigue management and reduction plans.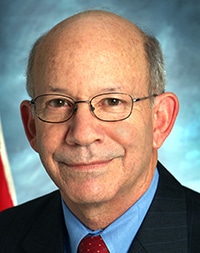 "The Congressional mandate to mitigate fatigue among crewmembers and other safety-related workers is now a decade late," Rep. DeFazio and Rep. Payne wrote. "Crewmembers and other craft workers have raised their concerns about being excessively exhausted at work, which is worsened by PSR. These workers cannot wait any longer, and neither can the communities through which trains travel. To mitigate attendance policies that contribute to fatigue and help ensure all safety-related workers are rested and prepared to do the job safely, we respectfully urge your agency to issue the fatigue risk management program final rule without delay, require its swift implementation, and meaningfully enforce it to ensure that the 2008 bipartisan Congressional mandate is met."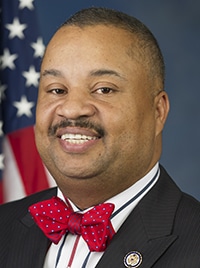 In the letter, Rep. DeFazio and Rep. Payne lay the cause of fatigue at the feet of the nation's Class I railroads. The industry's self-inflicted problems, such as inaccurate train lineups and the implementation of harsh attendance policies, contribute greatly to rail worker fatigue.
"We believe that attendance policies that not only contribute to fatigue but also penalize workers for taking off when fatigued or ill simply cannot co-exist with any serious fatigue risk management program," the Representatives wrote. "Rather, these policies could incentivize employees to show up to work fatigued in order to avoid reprimand or termination. They also ignore the unfortunate reality that crewmembers already have unpredictable and unreliable schedules, which makes this line of work difficult for many, even before policies that further restrict their lives and abilities to obtain proper rest."
Rep. DeFazio and Rep. Payne are also highly critical of the industry's implementation of the so-called precision scheduled railroading (PSR) business operating model.
"Class I carriers have substantially reduced the size of their workforces since implementing precision scheduled railroading (PSR) at the behest of Wall Street investors. Unions representing railroad workers and individual workers have sounded the alarm on rail worker fatigue, which they believe is worsened by the deployment of PSR and the resulting push to do more work with nearly one-third fewer people on the job."
Leaders of the nation's two largest railroad unions, which represent the nation's train operating crews, applauded the April 6 letter.
"We want to make it clear that we are fighting attendance policies at all Class I carriers. Fatigue has long been a problem at CSX, UP, BNSF, NS and other rail carriers, but it has been made much worse because of extreme job cuts resulting from the implementation of PSR coupled with the industry's determination to force harsh attendance policies upon the remaining workforce," said SMART-TD President Jeremy Ferguson and BLET National President Dennis Pierce. "SMART-TD and the BLET have also put the issue on the table in our national negotiations, currently in mediation, demanding that all imposed attendance policies be rescinded with negotiated attendance contract rules to take their place. On behalf of our members, we thank Representative DeFazio and Representative Payne for shining a light on this pressing issue in our industry and being vocal leaders for rail worker safety."
Read the representatives' letter (PDF)
###
The SMART Transportation Division is comprised of approximately 125,000 active and retired members of the former United Transportation Union, who work in a variety of crafts in the transportation industry.
The Brotherhood of Locomotive Engineers and Trainmen represents nearly 57,000 professional locomotive engineers and trainmen throughout the United States. The BLET is the founding member of the Rail Conference, International Brotherhood of Teamsters.