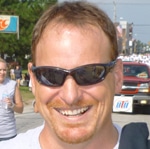 The SMART Transportation Division PAC contest recently concluded this past Labor Day with a total of $30,445 raised in PAC contributions. The person who raised the most amount for PAC was James E. Carrico, Jr., of Local 333 of North Vernon, Ind., with $5,660 raised. Coming in a close second was Michael Dunham of Local 311 of La Crosse, Wis., with $5,545.
When asked why he participated, Carrico said, "It's part of my job as being an LR (Local Legislative Representative) and it was a challenge. Kenny (Edwards), the state director of Indiana, also convinced me to give it a try as well as at the urgings of others."
To get the donations, Carrico went to local meetings to get members to sign up. "I wish we had more time to get more people to sign up. I think we could've gotten a lot more if the contest had lasted longer," Carrico said of his efforts. "Really, I didn't do anything. It was the members who stepped up and made it happen.
"PAC is important. I've been around PAC my whole life, what with my dad (James Carrico, Sr.) being state director. I've seen how it's good for the future of the working people. "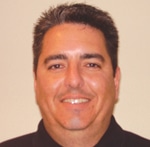 Carrico got six new members to commit to donating to PAC and the rest of the money he raised came from members who already donated in which he got to pledge to increase their donations.
The contest offered a round trip to Washington D.C. for two for three days and two nights with a tour of the U.S. Capitol, Supreme Court and Union Station. The trip also included access to the Smithsonian museums, dinner with the National Legislative Office leadership, a Congressional office visit with members of congress and a SmarTrip METRO pass. As second place winner, Dunham received a SMART TD watch.
Of course, Carrico and Dunham are both PAC club members.
Members wishing to contribute to PAC or to increase their donations can visit our webpage to learn more.