Two assistant state legislative directors were elevated to lead their respective states' legislative boards after a pair of retirements at the end of 2018.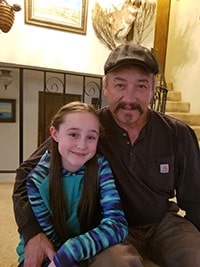 In Oregon, Glenn Carey, a member of Local 1841 and the state's assistant SLD since March 2016, took over with the Jan. 1 retirement of Randy Russ.
Russ, of Local 1574, joined the union in 1999 and served just short of seven years as Oregon's SLD.
"When Randy talked, people listened," Carey said. "That's Randy…not a lot of banter, but when he talked, we hung on every word. We listened. Most staunch union man I'd ever seen and (he) was a big brother to me.
"I am hoping to do a good job for SMART TD and keep the level of professionalism just like Randy did."
Carey says two-person crew legislation similar to what was passed in California will be a priority in Oregon.
"We will get it," he said. "The timing is right."
In Wisconsin, William "Andy" Hauck succeeds Craig Peachy, who also retired effective Jan. 1. Hauck began as assistant SLD in April 2016 and is a member of Local 583.
Hauck said he's taking over the state legislative board at a good time.



"We have a new governor in Wisconsin — we're 'Scott free'," he quipped, referring to the anti-union former Gov. Scott Walker, who enacted right-to-work-for-less and other anti-union initiatives during his terms.
Wisconsin is among four states that have passed state two-person crew legislation, so Hauck's focus will be on bringing legislation forward on issues including taxi-cab legislation covering rail worker transportation; rail inspection reforms through the state Commissioner of Railroads Office; legislation covering safety lighting in rail yards and ensuring that full Positive Train Control (PTC) interface access is available to conductors.
"The regulation states that ALL crew members will be trained and have the capability to interact with the safety overlay system of PTC," Hauck said.
Hauck's predecessor, Peachy, hired out with the Soo Line railroad in 1974 and had his rail career disrupted a number of times because of layoffs. He returned for good in 1990 with the Wisconsin Central Ltd., a subsidiary of Canadian National that was successfully organized by the United Transportation Union in 1997.
Peachy, of Local 583 (Fond du Lac, Wis.), got involved as a local legislative representative, eventually being elected state legislative director in 2012 and then re-elected in 2016.
"It has been an honor and privilege to have leaders like Brothers John Risch and James Stem, who were always there to guide and direct me to be the best state legislative director that I could be," Peachy said in a letter announcing his retirement. "The SMART TD Legislative Department is second to none due to our past and present elected leadership."
SMART TD wishes Peachy and Russ the best in their retirements and Carey and Hauck success in their work to serve our brothers and sisters.