A member of Local 1715 (Charlotte, N.C.) lost his life over the weekend in a senseless act of gun violence after he was shot Friday while operating his bus in Charlotte, N.C.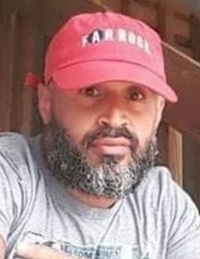 Ethan Rivera, 41, a member of our union since May 2021, died Saturday while being treated at a Charlotte hospital. Police continue to investigate the homicide, which happened on West Trade Street near South Graham Street around 9:35 p.m., according to media reports.
Rivera had four passengers aboard his Charlotte Area Transit System bus when shots came from an SUV, police said. Rivera was hit by the gunfire, and he was taken to a hospital for treatment. No injuries to passengers were mentioned in media reports about the incident, and police continue to investigate the crime.
"Ethan was a native New Yorker who grew up in Brooklyn. When he came to work for Charlotte Area Transit System (CATS), co-workers bonded immediately to his good spirit," said General Chairperson Joseph Paglia (GCA-TMD). "Ethan was well-liked and respected and you could not find anyone to say a negative word about him.
"He was a fun-loving man who always had a smile on his face. Ethan Rivera will be sorely missed and never forgotten. Rest in peace our friend and brother."
Paglia said that Brother Rivera is survived by two children who were his life and that he strived to be the best father he could be. An online fundraiser has been established to benefit Brother Rivera's family.
"This is an absolutely heartbreaking situation that we are struggling to understand," Bus Department Vice President Alvy Hughes said. "No one should have to deal with violence while trying to make a living doing their job. My heart and prayers are with his family and friends during this difficult time, and we mourn with all who knew Brother Rivera.
"He will be missed, and we hope and pray that police are able to quickly bring the perpetrators of this absolutely inexplicable crime to justice to bring solace to both his family and to his union brothers and sisters."
SMART Transportation Division offers its sincere condolences to Brother Rivera's family, his friends, Local 1715 and all who knew him.
This article will be updated as additional information is received.