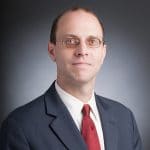 Washington, D.C. – The National Mediation Board (NMB) is pleased to announce that Nicholas Geale became chairman of the National Mediation Board, effective July 1, 2015.  Harry Hoglander and Linda Puchala remain as members of the Board.  Geale was nominated by President Barack Obama on July 30, 2013 and confirmed by the United States Senate on August 1, 2013.  
Prior to his appointment Geale was the Director of Oversight and Investigations for Ranking Member Lamar Alexander on the U. S. Senate Health, Education, Labor and Pensions Committee. His primary responsibilities included investigating waste, fraud and abuse in government programs, and he worked with agency Inspectors General and the Government Accountability Office in that capacity.  He also evaluated and advised the committee on Presidential nominees and assisted the Health, Education, Labor and Pensions policy teams in evaluating government programs.
Before becoming Director of Oversight, Geale served as Oversight and Investigations Counsel on the Committee for ranking member Michael B. Enzi. Prior to joining the HELP Committee, he was first an attorney/advisor to the solicitor and then the counselor to the deputy secretary at the U.S. Department of Labor under the leadership of Secretary Elaine L. Chao.  In both those roles, Geale assisted the department in implementing policies regarding over 180 laws under its jurisdiction and managing the Department's 15,000 employees.
Prior to federal service, Geale had six years of experience in labor and employment matters, general commercial litigation and alternative dispute resolution in private and public practice, including serving as assistant general counsel for the Washington Metropolitan Area Transit Authority.  He graduated from Georgetown Law in 1999 and Claremont McKenna College in 1996.
The National Mediation Board is an independent federal agency established by the Railway Labor Act, which governs labor-management relations within two key transportation sectors of the United States and U.S. territories:  railroads and airlines.