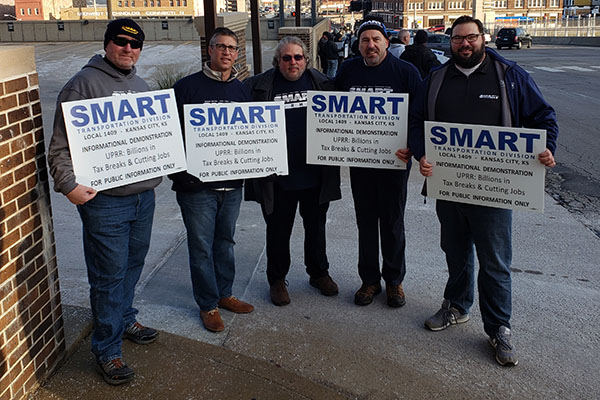 General President Joseph Sellers Jr. and TD President Jeremy Ferguson both participated in a town hall meeting and informational rally in Kansas City on Nov. 4 and 5 to draw attention to Union Pacific's closure of the Neff Yard that resulted in about 200 lost jobs.
The event received local media coverage and was a success, said Kansas State Legislative Director Ty Dragoo.
"it was a great event," Dragoo said. "We had over 170 members there. We're definitely moving forward."
More coverage of the event will be forthcoming.