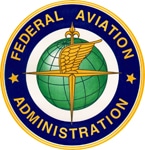 As lawmakers consider a major change to the current structure of the FAA as both a safety regulator and Air Navigation Service Provider (ANSP), representatives of commercial airlines and business aviation operators are divided on how to move forward. In a hearing before the Senate commerce committee on Tuesday, May 19, Ed Bolen, president of the National Business Aviation Association (NBAA) strongly opposed the creation of a private entity responsible for Air Traffic Control (ATC) while Airlines for America (A4A) Chairman and United Airlines President and CEO Jeff Smisek expressed support for the change.
Smisek believes the FAA should retain its current role as a safety regulator, providing certification of airplanes and ensuring safety of air transportation operations. However, A4A — with the exception of member carrier Delta Airlines, which does not support a private ANSP — is asking lawmakers to consider separating the ATC operations and safety regulation functions of the FAA and to create a new user-fee funded non-profit corporation with an independent, multi-stakeholder board of governance free from political influence over decision-making.
Read more from Avionics Today.