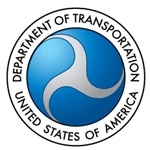 WASHINGTON – U.S. Transportation Secretary Anthony Foxx July 14 announced receipt of a report from the Department of Transportation's (DOT) National Freight Advisory Committee (NFAC) that makes recommendations to improve the performance of the Nation's freight transportation system. These recommendations will be used to inform the development of the DOT's National Freight Strategic Plan.
The report was submitted to the Secretary ahead of a two-day NFAC meeting in Washington, D.C., beginning July 15. The NFAC was established by Secretary LaHood in June 2013.
SMART Transportation Division President John Previsich is a member of the committee. 
"Our nation's economic competitiveness depends on a transportation network that can move freight safely and efficiently, especially as we are expected to move double the current amount by 2050," said Secretary Foxx. "I appreciate the work of the advisory committee – their suggestions will help inform the department's work improving our country's future freight system."
The 81 recommendations made by NFAC, now under review by the department, include suggestions to improve safety and security across the freight rail network, highlight funding needs and challenges, and call for increased streamlining processes and better collection of data and research. The NFAC also proposed exploring ways to improve collaboration for multijurisdictional freight planning, developing goals related to freight safety, and addressing workforce development needs as the Department develops the National Freight Strategic Plan. A copy of the report may be found here: http://www.dot.gov/policy-initiatives/national-freight-advisory-committee/recommendations-us-department-transportations.
Together, these recommendations highlight the need for increased transportation investment and greater certainty to support the kind of research and planning such projects would require. Earlier this year, Secretary Foxx submitted the GROW AMERICA Act for consideration by Congress. This Act will make critical investments to help improve the safe and efficient movement of freight across all modes of transportation – highway, rail, port, and pipeline by providing $10 billion over four years for targeted investments in the nation's transportation system to improve the movement of freight and by giving shippers, transportation providers, and freight workers a real seat at the table for making investment decisions. The GROW AMERICA Act will also better align planning among the Federal government, states, ports, and local communities to improve decision-making and help improve the U.S.'s long-term competitiveness by taking steps to achieve President Obama's call to reduce the time it takes to break ground on a new transportation project.
To help DOT promote a safe, economically efficient, and environmentally sustainable freight transportation system, the NFAC provides advice and recommendations to the Secretary on matters related to freight transportation in the United States including (1) implementation of the freight transportation requirements of the Moving Ahead for Progress in the 21st Century Act (MAP-21); (2) establishment of the National Freight Network; (3) development of a National Freight Strategic Plan; (4) development of strategies to help States implement State Freight Advisory Committees and State Freight Plans; (5) development of measures of conditions and performance in freight transportation; (6) development of freight transportation investment, data, and planning tools; and (7) legislative recommendations. More information on the NFAC may be found here: http://www.dot.gov/nfac.