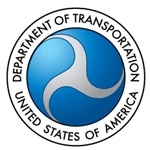 The Department of Transportation's Inspector General is conducting an audit into concerns about the "timeliness and effectiveness" of the Federal Motor Carrier Safety Administration's reviews of carriers that pose a greater risk.
The IG audit, announced in a May 5 memo, cited investigations in 2013 by the National Transportation Board of four motor carriers involved in crashes that resulted in a total of 25 fatalities and 83 injuries.
"The investigations revealed that FMCSA conducted safety reviews of these motor carriers prior to their crashes, one carrier only five days before, yet did not uncover or act on certain preexisting safety deficiencies until after the crashes," the IG memo said.
Read more from Transport Topics.