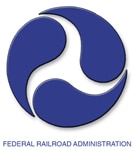 CINCINNATI — The Federal Railroad Administration will soon take a good, hard look at how Amtrak could better serve the Midwest with interstate passenger rail transit, and local leaders are saying it will take Cincinnati one step closer toward daily rail service to Chicago.
In an announcement sent to Congressional leaders last week, the FRA announced it will spend nearly $3 million dollars on a planning initiative to bolster passenger rail service in the Midwest and Southeast regions.
Ohio, Kentucky, and Indiana will all have a stake in that plan, along with 10 other states.
Read more from WCPO.com.