If you are injured on the job, you have powerful rights under the Federal Employers' Liability Act (FELA). All of SMART TD's Designated Legal Counsel (DLC) are chosen because they specialize in handling FELA claims and are experienced in dealing with railroad claim agents and railroad lawyers.
A SMART TD DLC is your agent, and their job is to represent you. They are on your side.
SMART Transportation Division has added two lawyers to our DLC teams: Michael C. Terranova and Andrew J. Thompson.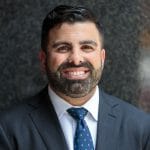 Michael C. Terranova is the grandson of a Union City laborer and the son of a union sheet metal worker. He went to law school at the Chicago Kent College of Law where he focused on labor and employment law. While in law school, Terranova learned the ins and outs of the Railway Labor Act, National Labor Relations Act and FELA. He also worked for a law firm that was involved with collective bargaining agreements and helped injured union workers. Since being admitted to practice law, Terranova has focused his practice on representing injured union workers. He is a member of the Academy of Rail Labor Attorneys (ARLA) and currently works for the Cogan & Power, P.C. law firm in Chicago.
Members can contact Terranova by calling 312-477-2500 or via email at mterranova@coganpower.com.
To learn more about Terranova, visit www.coganpower.com.
---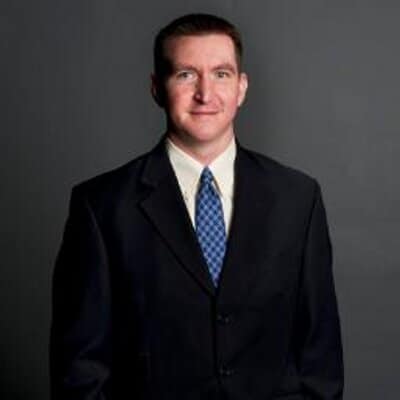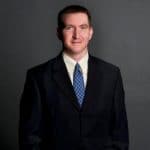 Andrew J. Thompson's inspiration for advocating on behalf of railroad workers began generations ago, as his great-grandparents, grandparents and many extended family members worked on the railroad and were active in rail unions. He obtained a political science degree, followed by a law degree from Case Western Reserve University. He began working at the Chattman, Gaines & Stern, L.P.A., law firm where he learned the nuances of railroad law and sharpened his skills as a trial attorney. Thompson has successfully handled railroad cases in state and federal courts in Ohio, New Jersey, Pennsylvania, West Virginia, Florida and Illinois. He has experience handling union labor matters under FELA, the Federal Rail Safety Act (FRSA), Railway Labor Act and the National Labor Relations Act. Thompson also has experience with negotiating collective bargaining agreements, handling grievances before a Public Law Board, and arguing cases in arbitration.
Thompson regularly takes time to attend union meetings and other functions to speak to railroad employees about their legal rights. He is a member of the ARLA and practices law with the Shapero & Roloff Co., L.P.A. in Cleveland.
Members can contact Thompson by calling 216-781-1700, toll-free 800-321-9199; or via email at athompson@shaperoroloff.com.
To learn more about Thompson, visit www.shaperoroloff.com.