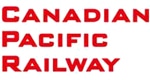 Canadian Pacific Railway says it has ended talks with U.S. counterpart CSX about a possible combination and plans no more discussions.
The railway operator did not say why it ended talks, but it did note in a brief statement that regulatory concerns appear to be a major deterrent for railroads considering combinations.
Read the complete story at the Associated Press.