John Lesniewski, vice president and successor president of the Transportation Division of the International Association of Sheet Metal Air, Rail and Transportation Workers, has retired, effective July 1, 2018.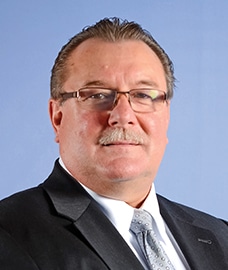 Lesniewski, a member of Chicago Local 1534, started his railroad career on the Baltimore and Ohio Chicago Terminal Railroad (CSXT) on Oct. 29, 1972. After holding local offices with the then-United Transportation Union (UTU), Lesniewski was elected local chairperson in 1982 and was re-elected by acclamation in 1986, 1990, 1994 and 1998, serving for more than 16 years. He also served as the local's delegate at UTU conventions in 1987, 1991, 1995, 1999 and 2003.
"It has been my privilege and pleasure to serve the membership as an officer of our great Union for almost 36 of my 46 years of railroad service. My sincere thanks to all of the Union members, officers and staff who have supported me along the way," Lesniewski said. "I will never forget you."
In 1995, Lesniewski was elected part-time secretary of the CSXT/B&O General Committee (GO-049) after 26 years as a trainman and 16 years as a part-time representative. He was elected by acclamation to a full-time position as first vice general chairperson in 1999 and re-elected to that position in 2003. Upon the retirement of former General Chairperson J. T. Reed on July 1, 2004, Lesniewski was elected by acclamation as general chairperson on the former B&O CSXT property and then re-elected for successive terms by acclamation in 2007 and 2011.
On Feb. 28, 2011, Lesniewski was elected as second alternate vice president-East by the UTU board of directors and was subsequently elected, overwhelmingly, as a full vice president by delegates at the 2011 UTU Convention and re-elected to the position at the SMART TD convention in 2014. At the 2014 convention, he was also elected "successor president" by the delegates. He also served as general vice president on the General Executive Council of SMART.
Lesniewski served on the National Negotiating Committee for the July 1, 2008, National Mediation Agreement under both former-Presidents P. C. Thompson and M. B. Futhey Jr. He also served on the 2011 National Negotiating Committee, having been appointed by Futhey in December 2009. He served on his third National Negotiating Committee starting in 2015, having been appointed by Transportation Division President John Previsich, which resulted in the National Rail Agreement that was ratified Dec. 1, 2017.
"As I step aside, I encourage younger members to get involved in the labor movement to protect their own future as well as the future of their co-workers," Lesniewski said. "Being a Union representative, in any capacity, is a prodigious source of personal satisfaction if it is undertaken for the correct purpose of making a difference by helping and protecting our membership.
"As an added bonus, within our Union, you end up working with a dedicated group of consummate professionals as I have."
President Previsich commented: "I have had the pleasure of working with Brother Lesniewski during my entire career as a nationally elected officer. His professionalism and expertise are at the highest level and his integrity and commitment are confirmed by all who know him. John has been a tremendous asset to our union in all respects and a close and dear friend to me personally. It is my distinct honor to wish John and his wife, Gail, a long, healthy and prosperous retirement."
John and Gail have been married for 45 years and reside in Noblesville, Ind. They have four children, three of whom are married, and eight grandchildren.
The vacancy created by Lesniewski's retirement will be filled by the elevation of Alternate Vice President Brent Leonard, effective July 1.
Leonard, 45, has served as SMART TD alternate vice president since Jan. 1, 2013. He was elevated to the position by the Board of Directors on Dec. 28, 2012, and was re-elected to the position in 2014.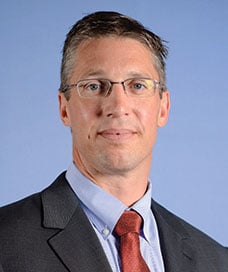 A member of Local 202 in Denver, Leonard started railroading in 1997 on Union Pacific as a conductor/switchman. He was promoted to engineer in 1998 and was elected local chairperson in 2001. He was elected vice general chairperson of his general committee, GO-953, in 2003; senior vice general chairperson in 2007 and general chairperson in 2011. GO-953 represents about 4,000 members and is one of the largest general committees in SMART TD. 
As general chairperson, Leonard represented Union Pacific employees encompassing 10 states as well as four regional short-line railroads representing both operating and non-operating crafts. Leonard negotiated several first-of-their-kind agreements providing significant pay increases, improvements to his members' quality of life and predictive time off.
Leonard has filled past roles of chairman of Union Pacific Railroad Employee Health Systems (UPREHS), chairman of the District 1 General Chairpersons' Association and has served in various leadership positions for the Union Pacific General Chairpersons' Association.
Leonard and his wife live in Topeka, Kan., and have two daughters.