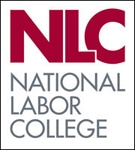 SMART Transportation Division Local 243 at Fort Worth, Texas, is sponsoring a hazardous materials training and awareness program for transportation workers from all crafts on July 31 and August 1.
The eight-hour course on July 31 will be conducted at the Independent Order of Odd Fellows Hall at 1501 Hemphill St. in Fort Worth from 8 a.m. to 5 p.m. under the direction of the National Labor College's Rail Workers Hazmat Training Program. The course will be repeated on August 1 at the same location.
This course was designed for rail workers who may witness or discover a hazardous materials release and who may be responsible for initiating the emergency response process. It was developed to provide rail workers with an understanding of the roles, rights and responsibilities of those working with hazardous materials.
The hazardous-materials training provided in this course was designed to meet the worker-training requirements of both the Occupational Safety and Health Administration (OSHA) and the U.S. Department of Transportation (DOT) for hazardous materials in transportation, including emergency and post-emergency response. It provides first or initial responder training at the awareness and familiarization levels.
Topics covered in this course include:
an introduction to hazardous materials and the role of the first responder;
federal regulatory agencies;
DOT's Hazardous Materials Regulations;
recognition and identification of hazardous materials in transportation;
how to use the 2012 Emergency Response Guidebook;
chemical properties;
how to use online resources: NIOSH Pocket Guide, New Jersey Hazardous Substances Fact Sheets, and Safety Data Sheets;
an introduction to toxicology; and
DOT-required security awareness training.
To register online, visit hazmatgmc.org and select Course Dates and Description near the bottom of the page. Scroll down the page to 2013 Hazardous Materials Field Training.
Interested participants may also visit www.nlc.edu/~bcantrell/register_field.htm.
The uncontrolled releases of chemicals can be extremely dangerous, especially in transportation. Emergency responders are particularly at risk. Any worker who is likely to witness or discover a hazardous materials spill or release or who is likely to be involved in the clean-up or post-emergency response activities of a hazardous materials incident is considered a first responder and is required to be trained by their employer.