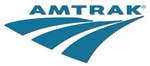 The FBI on Friday will offer a new reward for information leading to the conviction of those responsible for a train derailment caused by an act sabotage in Arizona – nearly 20 years after it occurred.
The FBI did not say why the new reward is being offered now to find whoever sabotaged rail tracks in a remote area 70 miles southwest of Phoenix and caused the Amtrak passenger train the Sunset Limited to derail and fall off a bridge at around 1:35 a.m. on Oct. 9, 1995.
Read the complete story at NBC News.