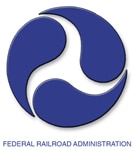 WASHINGTON – The U.S. Department of Transportation's Federal Railroad Administration (FRA) Dec. 6 issued an Emergency Order (EO 29) to Metro-North Commuter Railroad (MNCW) to take specific, immediate steps to ensure its train crews do not exceed speed limitations. The EO requires Metro-North to modify its existing signal system to ensure speed limits are obeyed and to provide two qualified railroad employees to operate trains where major speed restrictions are in place until the signal system is updated.
"Safety is our highest priority, and we must do everything we can to learn from this tragic crash and help prevent future derailments," said U.S. Transportation Secretary Anthony Foxx. "While we assist the National Transportation Safety Board in carrying out its investigation, this Emergency Order will help ensure that other Metro-North trains travel at appropriate, safe speeds."
EO 29 requires Metro-North to provide the FRA with a list of main track locations where there is a reduction of more than 20 mph in the maximum authorized passenger train speed by Dec. 10, 2013. Further, Metro-North is ordered to identify appropriate modifications to its existing automatic train control system or other signal systems to enable adequate advance warning of and adherence to such speed restrictions. These modifications will help prevent another over-the-speed-limit event if a locomotive engineer fails to take actions to appropriately slow or stop a passenger train.
In the meantime, Metro-North is ordered to operate trains with two qualified train crew members in the controlling locomotive cab or passenger car control compartment at the locations where speed limits change by 20 mph or more until the signal work at these locations is complete. Additionally, the railroad must submit to the FRA for approval an Action Plan that ensures the safety of its operations for passengers and employees by Dec. 31. The plan must contain target dates and milestones for implementing necessary signal system modifications.
"Last year was the safest on record for our nation's rail industry," said FRA Administrator Joseph C. Szabo. "Even with a 43 percent decline in train accidents nation-wide over the past decade, we must remain steadfast and vigilant to ensure passengers and employees are safe. The public deserves better and our mission is to drive continuous safety improvement."
The EO is a mandatory directive to the railroad, and failure to comply with its requirements will result in enforcement actions against the railroad or individuals who violate it. Today's EO follows a letter issued by the FRA earlier this week calling on Metro-North to launch a safety stand-down with all employees and to fully implement the confidential close call reporting system, which has helped improve rail safety on other lines.
The Federal Railroad Administration had already increased its oversight and enforcement of Metro-North's rail lines following the May 2013 crash, including additional inspections of its lines and audits of Metro-North's operations and compliance with federal regulations. FRA is also planning to conduct an extensive investigation of the carrier's safety compliance with all regulated railroad safety disciplines.
To view EO 29, click here.