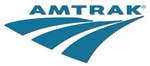 The feds have agreed to let Amtrak police communicate with cops and firefighters with access to emergency responder radio networks, Sen. Chuck Schumer said. 
Schumer had denounced what he called a dangerous inability for Amtrak police, like the ones who patrol Penn Station, to communicate during an emergency on the same radio frequency as other first responders like the NYPD. 
Now, the Federal Communications Commission is issuing draft rules that would give the Amtrak Police Department access to the frequency.
Read more from The New York Daily News.