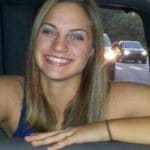 Amtrak Conductor and Local 1933 member Amanda Brillhart is in critical condition after her husband, Charles Nethercutt, poured gasoline on her and set her on fire Sept. 19.
Brillhart, 27, has a one-year-old son. As a result of the attack, she has undergone extensive surgeries and is expected to be out of work for quite a while. Police are still searching for her husband.
A GoFundMe account has been set up by her co-workers to help with the financial burden that medical bills and being off work is causing.
Click here to donate.
If you or someone you know is a victim of domestic violence, call the National Domestic Violence Hotline for help at 1-800-799-7233 or for the hearing impaired TTY 1-800-787-3224.
Visit the National Domestic Violence Hotline website at www.thehotline.org.
Click here to learn more about domestic violence.