Local 759 (Paramus, N.J.) President and Legislative Representative Rafael Becerra met with Department of Transportation Secretary Pete Buttigieg, Sen. Tom Carper and Gov. John Carney on Friday, March 4, in Wilmington, Del., as part of an event promoting the Bipartisan Infrastructure Law (BIL), formerly known as the Infrastructure Investment and Jobs Act.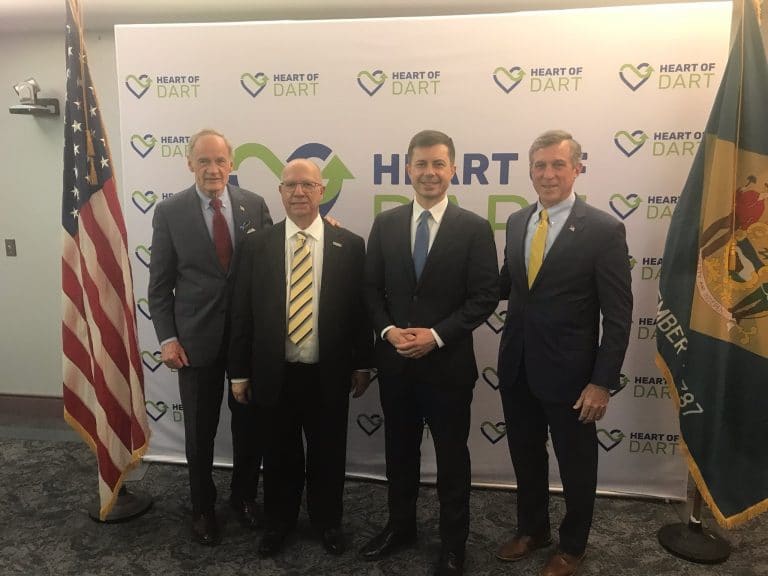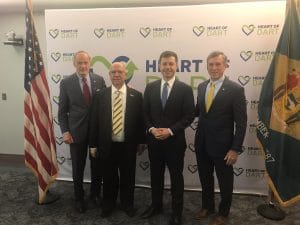 Brother Becerra, a veteran bus operator for Community Coach based out of New Jersey, frequently travels the main thoroughfares between the states and has been a SMART-TD member since November 1984.
"It was a great honor in meeting Transportation Secretary Buttigieg, Gov. Carney and Sen. Carper," Becerra said. "The infrastructure law will accomplish a big transformation in our nation — not just the conditions of our roads and bridges — but in how people get around via bus and transit."
Becerra has been a bus driver for nearly four decades and helped to evacuate people in conjunction with the Jan. 7, 2021, insurrection at the U.S. Capitol in Washington, D.C., and to transport soldiers to defend the area for President Biden's inauguration. His experience was chronicled in the March/April 2021 SMART-TD News on Page 7.
"All of our bus members here in New Jersey and from coast to coast take extreme pride in doing their job safely day after day," said New Jersey State Legislative Director Ron Sabol, who also attended the event. "For decades, President Becerra has served as a dependable bus operator, and he's helping the membership in two roles as an elected officer. I'm very proud of his work and his leadership."