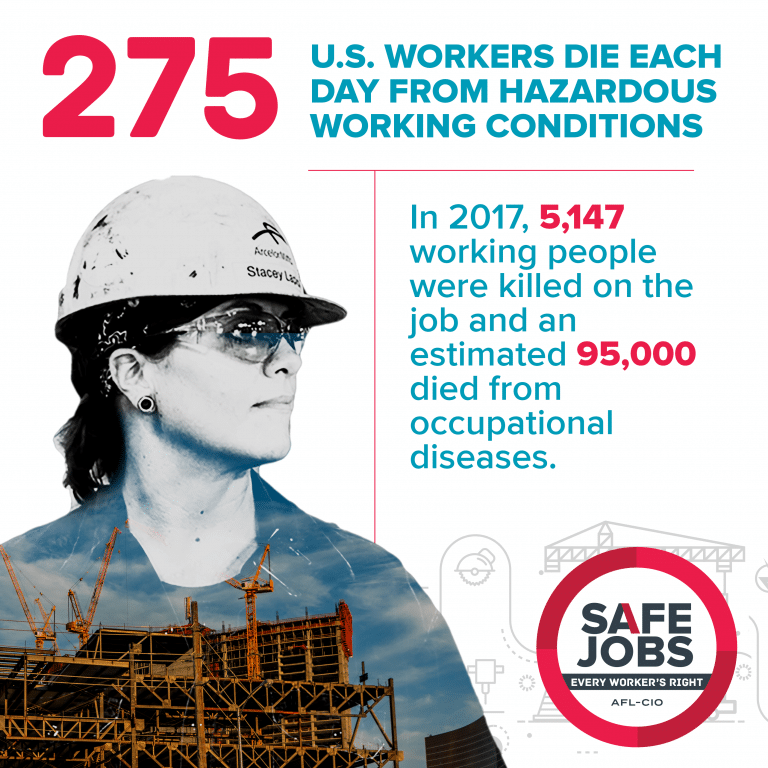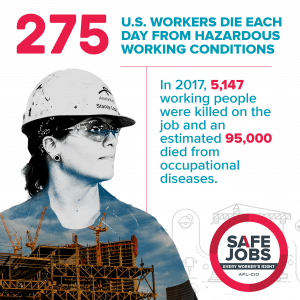 With Workers' Memorial Day (April 28) almost upon us, the AFL-CIO today released their annual report on deaths on the job. This year's focus of the report was workplace violence.
According to the AFL-CIO, "Workplace violence is the third-leading cause of death on the job, resulting in more than 29,000 serious, lost-time injuries for workers each year."
According to the report, in 2017, 5,147 workers lost their lives on the job as a result of traumatic injuries and each day, an average of 14 workers die due to on-the-job injuries. An estimated, 95,000 people die each year from occupational diseases.
The report also states that nearly 3.5 million workers in the public sector had work-related injuries and illnesses, with an additional 2.8 million injuries reported in the private sector. Due to limitations to the current injury reporting system and widespread under-reporting of injuries in the workplace, the AFL-CIO estimates that the true numbers are two to three times greater than these at about 7.0 million to 10.5 million work-related injuries and illnesses per year.
Click here to read the rest of the report from the AFL-CIO.