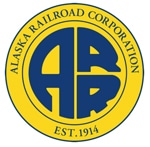 As part of a reorganization, the Alaska Railroad Corp. (ARRC) recently realigned its top-level management team, including the appointment of William O'Leary as chief operating officer and Barbara Amy as chief financial officer.


ARRC's vice president of finance and CFO since 2001, O'Leary now is responsible for transportation, engineering, mechanical, safety, labor relations, marketing, customer service and grant administration functions. He previously served as the railroad's interim president and chief executive officer in 2010.
Read the complete story at Progressive Railroading.