Canadian Pacific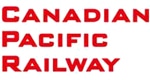 Canadian Pacific reported April 24 first-quarter net income of C$217 million, up from C$142 million in the first quarter of 2012, a 51 percent improvement in earnings per share.
First-quarter revenue of roughly C$1.5 billion was up 9 percent, setting "a quarterly record," the company said. CP's operating ratio was 75.8%, a 430 basis point improvement and also a quarterly record, the company said.
"CP delivered the best first quarter results in its history despite challenging winter conditions," said CP CEO E. Hunter Harrison. "This is a true testament to the determination and perseverance of our outstanding team of railroaders. There remains a lot of work to do as we continue to make significant changes to our operating model. With a very strong start to the year and momentum quickly building, I am now even more confident that we are on pace toward the best year-end financial and operating performance in CP's history."
Norfolk Southern

Norfolk Southern reported a 10 percent improvement in first-quarter profit April 23 as an increase in shipping volume and a land sale offset continued weak coal demand.
The Norfolk, Va.,-based railroad said it generated $450 million net income, or $1.41 per share, on $2.74 billion revenue. That's up from $410 million, or $1.23 per share, a year ago.
Revenue was relatively flat compared to last year's $2.79 billion. Intermodal revenue improved by 9 percent and revenue from all other shipments improved 2 percent to nearly offset coal's decline. The first-quarter railway operating ratio was 74.8 percent.
Operating ratio is a railroad's operating expenses expressed as a percentage of operating revenue, and is considered by economists to be the basic measure of carrier profitability. The lower the operating ratio, the more efficient the railroad.
"Coal continues to be the wild card in our business outlook, although we do see some signs of stability," CEO Wick Moorman said.
Norfolk Southern operates about 20,000 miles of track in 22 states and the District of Columbia.
Canadian National

Canadian National Railway Co. earnings declined less than analysts estimated in the first quarter as cargo growth blunted the impact of higher operating costs.
Earnings were curbed by an increase in operating costs such as fuel, labor and snow removal, as the winter brought extreme cold and more precipitation than normal in western Canada.
The results however increased 3 percent from the adjusted earnings of C$1.18 ($1.17) in the year-ago quarter. Revenues increased 5 percent year over year to C$2,466 million (approximately $2,447 million), which was attributed to improved performance across most of Canadian National's commodity segments.
On a year-over-year basis, revenues increased 17 percent for Petroleum and Chemicals, 7 percent for Intermodal, 3 percent for Metals and Minerals, 2 percent for Forest Products, 2 percent for Automotive and 1 percent for Grain and Fertilizers. Coal business witnessed a drop of 1 percent.
Operating ratio (defined as operating expenses as a percentage of revenue) was 68.4 percent. 
Union Pacific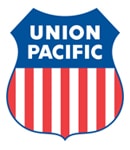 Union Pacific reported a profit of $957 million April 18 for the first quarter, up 11 percent from $863 million a year earlier. It also reported that revenue increased 3.5 percent to $5.29 billion.
Both earnings and revenue were higher for the first quarter, despite weaker shipments of coal and agricultural products. Coal shipments declined 6 percent and agricultural shipments dropped 9 percent. Chemicals and automotive volume rose 14 percent and 13 percent, respectively.
Chief Executive Jack Koraleski said much uncertainty remains in the year ahead, but the company's "diverse franchise supports our continued focus on profitable growth and business development opportunities."
The company's operating ratio of 69.1 percent improved 1.4 points.
UP, which is based in Omaha, Neb., reported a profit of $957 million, or $2.03 a share, up 11% from $863 million, or $1.79 a share, a year earlier. Revenue increased 3.5 percent to $5.29 billion.
Kansas City Southern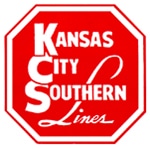 Kansas City Southern beat analysts' expectations with a 39 percent rise in quarterly profit, as strong automotive and cross-border intermodal shipments offset declines in grain volumes.
Intermodal shipment revenue rose about 15 percent to $79.8 million, while revenue from shipment of autos rose 31 percent to $49.1 million. Cross-border intermodal revenue rose 71 percent. Revenue from agriculture and minerals business fell about 28 percent.
KCS reported a first quarter 2013 operating ratio of 70.5 percent, a 0.7 point improvement from first quarter 2012
"We believe that if harvest levels return to normal in the fall, the KCS grain revenues should rebound later in 2013," Chief Executive Officer David Starling said.
CSX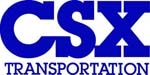 CSX said coal revenue fell by 13 percent to $726 million in the quarter as it delivered less to utilities. But exports of metallurgical coal, used in steel making, rose to 7 million tons over last year's 6.3 million tons. The company's first-quarter profit rose 2 percent.
The Jacksonville, Fla.-based railroad on April 16 reported $459 million net income, or 45 cents per share, on $2.96 billion in revenue, which beat Wall Street's expectations and topped last year's $449 million profit. 
CSX's operating ratio improved to 70.4 percent in the first quarter from 71.1 percent a year earlier.
"We are prepared for the economy to accelerate and have great confidence in the long-term outlook for the business," said CSX chairman, president and CEO Michael J. Ward.
CSX operates some 21,000 route miles in 23 states and the District of Columbia.