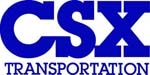 CSX Corporation announced increases in its first quarter earnings April 14. Net earnings for the first quarter of 2015 came in at $442 million, an 11 percent increase over the $398 million reported for the same quarter of 2014.
The company announced a 13 percent increase of earnings per share to $0.45 over last year's reported $0.40 per share for the same quarter. Operating income also saw an increase of 14 percent to $843 million and operating ratio improved 330 basis points to 72.2 percent. Revenue for the quarter came in at $3.0 billion.
The CSX board of directors has approved an increase in the quarterly dividend and a new share repurchase program. The quarterly dividend has increased 13 percent to $0.18 per share. The new $2 billion share repurchase program is expected to be implemented over the next 24 months.
"In this dynamic economic and business environment, CSX's core earnings remain strong and we are continuing our drive to provide excellent service for our customers and value for our shareholders," Chairman and CEO Michael J. Ward said. "Our commitment and confidence in CSX's future is underscored by the positive shareholder actions we're taking today."
Operating ratio is a railroad's operating expenses expressed as a percentage of operating revenue, and is considered by economists to be the basic measure of carrier profitability. The lower the operating ratio, the more efficient the railroad.

Canadian National Railway reported its financial and operating results for the first quarter ended Mar. 31. The railway saw increases across the board in its earnings.
CN announced net income for the quarter at C$704 million or C$0.86 per diluted share, up from 2014's first quarter reported net income of C$623 million or C$0.75 per diluted share.
Diluted earnings per share saw a 30 percent increase to C$0.86 from the reported C$0.66 from the first quarter last year. Net income also saw a 28 percent increase to C$704 million over last year's reported C$551 million. Operating income saw a 30 percent increase to C$1,063 million. Revenues for the first quarter increased 15 percent to C$3,098 million; revenue ton-mile increased by seven percent and carloadings increased nine percent. CN's operating ratio improved by 3.9 points to 65.7 percent over last years 69.6 percent.
"CN turned in a solid first-quarter performance thanks to strong freight demand and continued productivity improvements, helped in part by easier winter conditions compared with last year's polar vortex," President and CEO Claude Mongeau said. "CN is pleased to affirm its outlook for double-digit EPS growth in 2015 versus last year's adjusted diluted EPS of C$3.76, despite weaker than expected energy markets and a mixed economy.
"As always we remain committed to growing our business faster than the overall economy and doing so at low incremental cost. We are equally committed to running a safe railway and are increasing our 2015 capital envelope by C$100 million to C$2.7 billion to sustain additional rail infrastructure safety investments."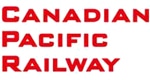 Canadian Pacific Railway announced the lowest first quarter operating ratio in the company's history and the highest-ever net income for the period. Operating ratio came in at a record 63.2 percent for the first quarter 2015, an 880 basis point improvement over the first quarter of 2014. Net income came in at an all-time quarterly high of C$320 million or C$1.92 per diluted share, an improvement of 33 percent.
CP's revenues climbed 10 percent to a first quarter record of C$1.67 billion and adjusted earnings per share saw an improvement of 59 percent to C$2.26.
"CP's success in the first quarter of the year is a result of hard work by its people and a business model that responds nimbly to any shift in economic conditions," CEO E. Hunter Harrison said. "CP's relentless focus on rail safety and cost control has created a solid foundation for growth, innovation and creative collaboration with customers.
"The diversity of the business and efficiency of CP's network and team has the company well positioned for the rest of the year. We are confident in our plan and our people, and are committed to achieving our goals for 2015."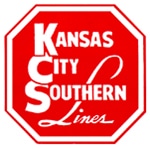 Kansas City Southern reported decreases in earnings for the first quarter of 2015 as compared to the first quarter earnings of 2014.
Revenue decreased one percent to $603 million. KCS' operating income also saw a one percent decrease to $178 million. Operating ratio saw a 0.2 point increase to 70.5 percent or an adjusted operating ratio of 68.9 percent. The first quarter of 2014 saw an operating ratio of 73.7 percent. Diluted earnings per share also saw a two percent decrease to $0.91 and adjusted diluted earnings per share came in at $1.03.
Overall, the railroad reports that carload volumes were one percent higher than in the first quarter of 2014. KCS also saw a one percent decrease in operating expenses of $415 million for the quarter. Reported net income totaled $101 million for the first quarter of 2015.
"Lower than expected carloadings in a few commodity groups, particularly utility coal, coupled with a weak peso and the impact of low U.S. fuel prices on fuel surcharge revenues, combined to exert pressure on first quarter consolidated revenues," CEO David L. Starling said. "We believe our ability to scale operating expenses and capital where necessary, provide KCS with the opportunity to improve earnings as 2015 progresses. In addition, we remain fully committed to managing our railroad in a manner designed to allow our company and its stockholders to benefit from the abundant growth opportunities that should emerge in the years ahead."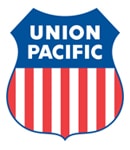 Union Pacific Corporation reported mostly increases in earnings for the first quarter of 2015.
The railroad reported a first quarter net income of $1.2 billion or $1.30 per diluted share, a nine percent increase over last year's first quarter of $1.1 billion or $1.19 per diluted share. Operating income increased seven percent to $2 billion and operating ratio improved 2.3 points to 64.8 percent.
Operating revenue stayed at $5.6 billion while total revenue carloads declined two percent compared to the first quarter of 2014.
"While we took actions during the quarter to adjust for volume decline, we did not run an efficient operation," President and CEO Lance Fritz said. "We've had some challenges to start off the year, but we're taking the steps needed to work through those challenges and realize the opportunities we see ahead. We expect to see solid improvement in network performance and cost efficiency over the coming months. As we leverage the strengths of our diverse franchise, we continue to be intently focused on safety, service and shareholder returns."

Norfolk Southern Corporation reported a decrease in earnings for the first quarter 2015. Net income for the railroad saw a 16 percent decrease to $310 million compared to the $368 million that was reported for the first quarter of 2014. Income from railway operations came in at $606 million, a nine percent decrease compared to last year's first quarter. Diluted earnings per share for the first quarter came in at $1.00 compared to last year's $1.17.
NS reported a five percent decrease to operating revenues to $2.6 billion due to a lower fuel surcharge, lower coal volumes and lower average revenue per unit. Total volume saw a two percent increase, reflecting gains in intermodal and merchandise traffic. Railway operating expenses declined three percent to $2.0 billion, also due to lower fuel costs. NS reported an operating ratio of 76.4 percent compared to last year's operating ratio of 75.2 percent for the same quarter.
"Our first quarter results reflected continued weakness in our coal markets along with a slowdown in network velocity in part caused by severe winter weather which impacted both our expenses and our volumes," CEO Wick Moorman said. "Looking ahead, while the market uncertainties remain, the resources that we are deploying are driving improved network performance, and we expect our service levels will be significantly higher in the second half."