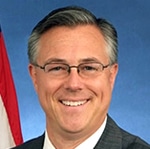 The following message was sent to the SMART Transportation Division National Legislative Office from Federal Railroad Administrator Joe Szabo.
Friends:
Last week, the U.S. Department of Transportation released two companion rulemaking proposals to improve the safe transportation of large quantities of flammable materials by rail. The Pipeline and Hazardous Materials Administration's (PHMSA) Notice of Proposed Rulemaking (NPRM) and Advanced Notice of Proposed Rulemaking (ANPRM) are the latest in a comprehensive effort to minimize risk and ensure the safe transport of hazardous materials by rail – particularly crude oil and ethanol.
As U.S. Department of Transportation Secretary Anthony Foxx said, "Safety is our top priority, which is why I've worked aggressively to improve the safe transport of crude oil and other hazardous materials since my first week in office. While we have made unprecedented progress through voluntary agreements and emergency orders, today's proposal represents our most significant progress yet in developing and enforcing new rules to ensure that all flammable liquids, including Bakken crude and ethanol, are transported safely."
The NPRM proposes enhanced tank car standards, a classification and testing program for mined gases and liquids and new operational requirements for high-hazard flammable trains (HHFT) that include braking controls and speed restrictions. Additionally, within two years, it proposes the phase out of the use of older DOT 111 tank cars for the shipment of packing group I flammable liquids, including most Bakken crude oil, unless the existing DOT 111 tank cars are retrofitted to comply with new tank car design standards. The ANPRM seeks further information on expanding comprehensive oil spill response planning requirements for HHFT's.
Your feedback is a significant step in the rulemaking process. The public comment period for the NPRM and ANPRM will be open for 60 days, so review the proposed rulemakings and use the docket to submit your comments.
We owe it to the American public to seek all opportunities to drive continuous safety improvement. FRA is supporting PHMSA in these rulemakings and we will continue to work with PHMSA to identify and reduce risk wherever it exists in rail transportation.